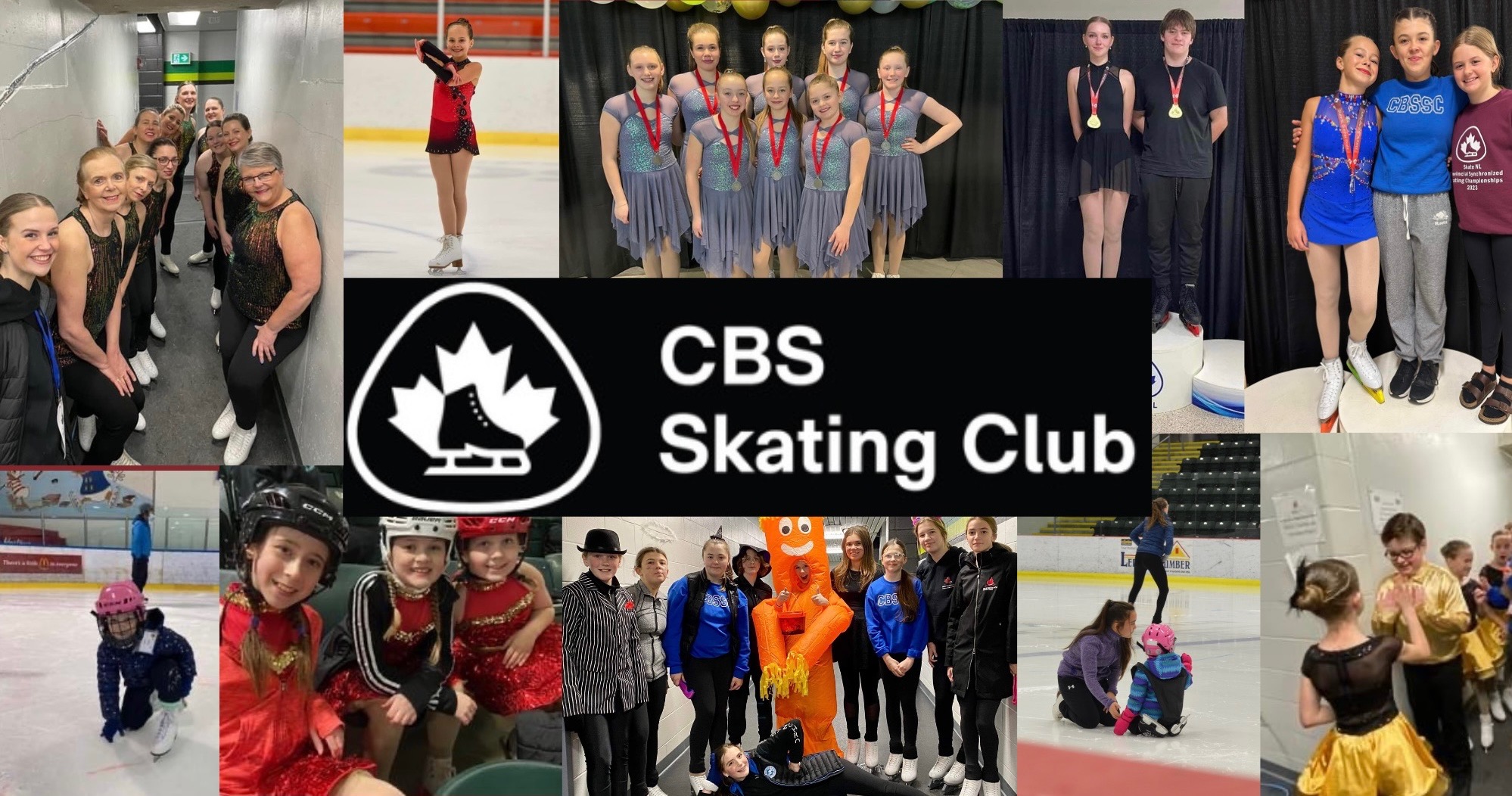 Locations
Monday - Robert French Memorial Stadium
Tuesday - Robert French Memorial Stadium
Wednesday - CBS Arena
Thursday - CBS Arena
Friday - CBS Arena
Saturday - Robert French Memorial Stadium
Sunday - CBS Arena
View your Calendar in 'My Account' for your registered program sessions and scheduled breaks
Available Sessions 2022/23
If you are registering for figure skating programs and you aren't sure which level to register for, please check with your coach.
If you do not have a coach you can find coaches who are accepting new skaters on the Coaches page of our website, or you can contact our technical director Kathryn for assistance cbstechnicaldirector@hotmail.com.
Pre-CanSkate
Skaters will be taught the basic skating skills - how to stand, fall down, get up, balance, move forward and backward - with a focus on continuous movement through fun activities to keep skaters interested in learning.
The skater to coach ration on the ice is 10:1 or less. (Not a prerequisite for CanSkate). Skaters must turn 3 years old by the end of skating term. Skaters are awarded ribbons for basic skills.
CanSkate
This program is designed for beginners of all ages. The focus is on fun, participation and basic skill development. Returning skaters (Stages 1 to 6) and those skaters new to the program but can at least stand and move forward on their own with little to no help. (Coach ratio on this ice is 10:1 or less). Skaters are awarded Badges & ribbons for basic skills.
Freeskate
During a session labeled as a Freeskate session skaters are overseen by their private coaches. The registration fees for these sessions covers the ice time only. Coaching fees are billed separately by the coaches according to the arrangements made between the skater and coach. (If there is a group session in conjunction with this Freeskate session the cost of this will be included as well - Please see below). It is up to each skater's coach how their lesson time and structure is organized. If you require assistance finding a private coach, please contact us at cbstechnicaldirector@hotmail.com.
Group Sessions
We are pleased to offer group sessions throughout the week for all STARSkate/Competitive levels. These sessions will be led by our club's professional coaches and will rotate through lesson topics that include Jump Technique, Edge Development, Basic Synchro Skills, Dance Elements, Endurance, Building Power, Creative Expression and more. There will also be numerous warm-up and cool down exercises done in the group session format.
The registration fee for this session covers ice time and coaching and is included in the cost of the corresponding freeskate session for that day.