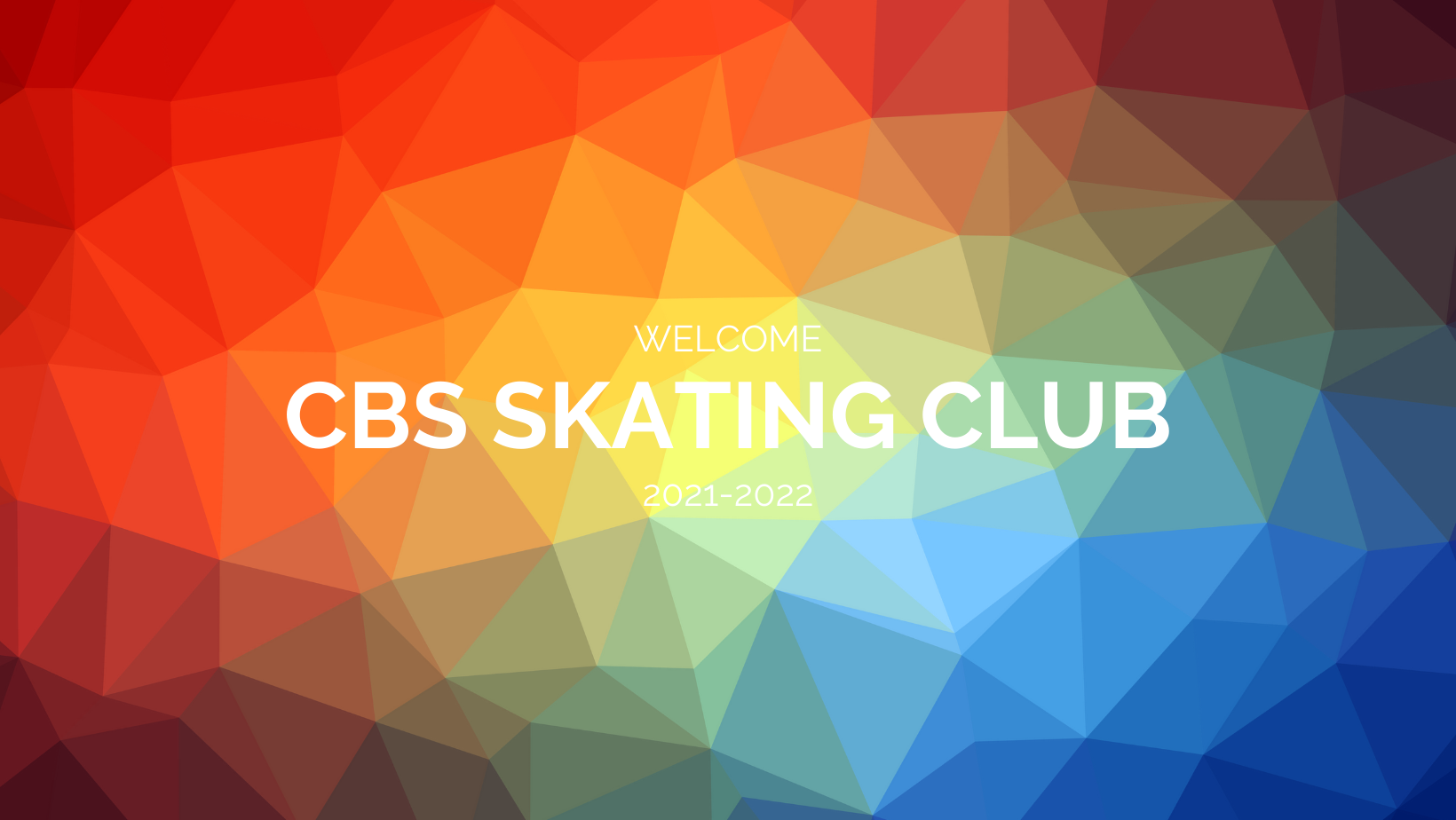 Welcome!
CBS Skating Club is a not-for-profit skating club that is sanctioned by Skate Canada. We offer many opportunities for skaters of all ages in our community including CanSkate, STARSkate, Competitive Skate as well as Synchronized Skating. All coaching is led by NCCP Certified, Skate Canada Professional Coaches. We strive to help all members embrace the joy of skating and reach any goals they may have for themselves.
Announcements
'Like' our Facebook page to keep up to date this season!
Have a look at our CanSkate schedule for the remainder of the season. Any remaining cancellations are indicated in this calendar.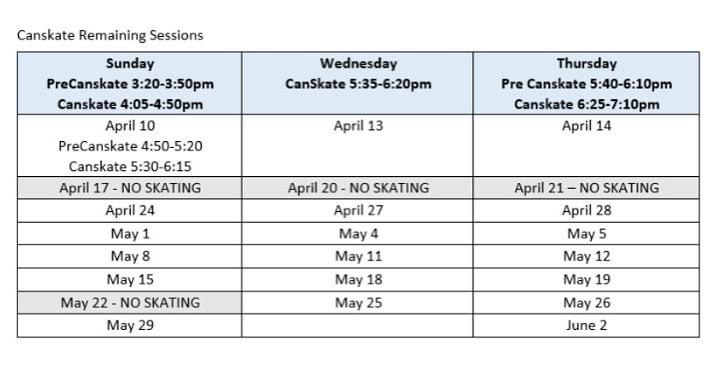 Spring Synchro Skills Sessions and Try Out Information: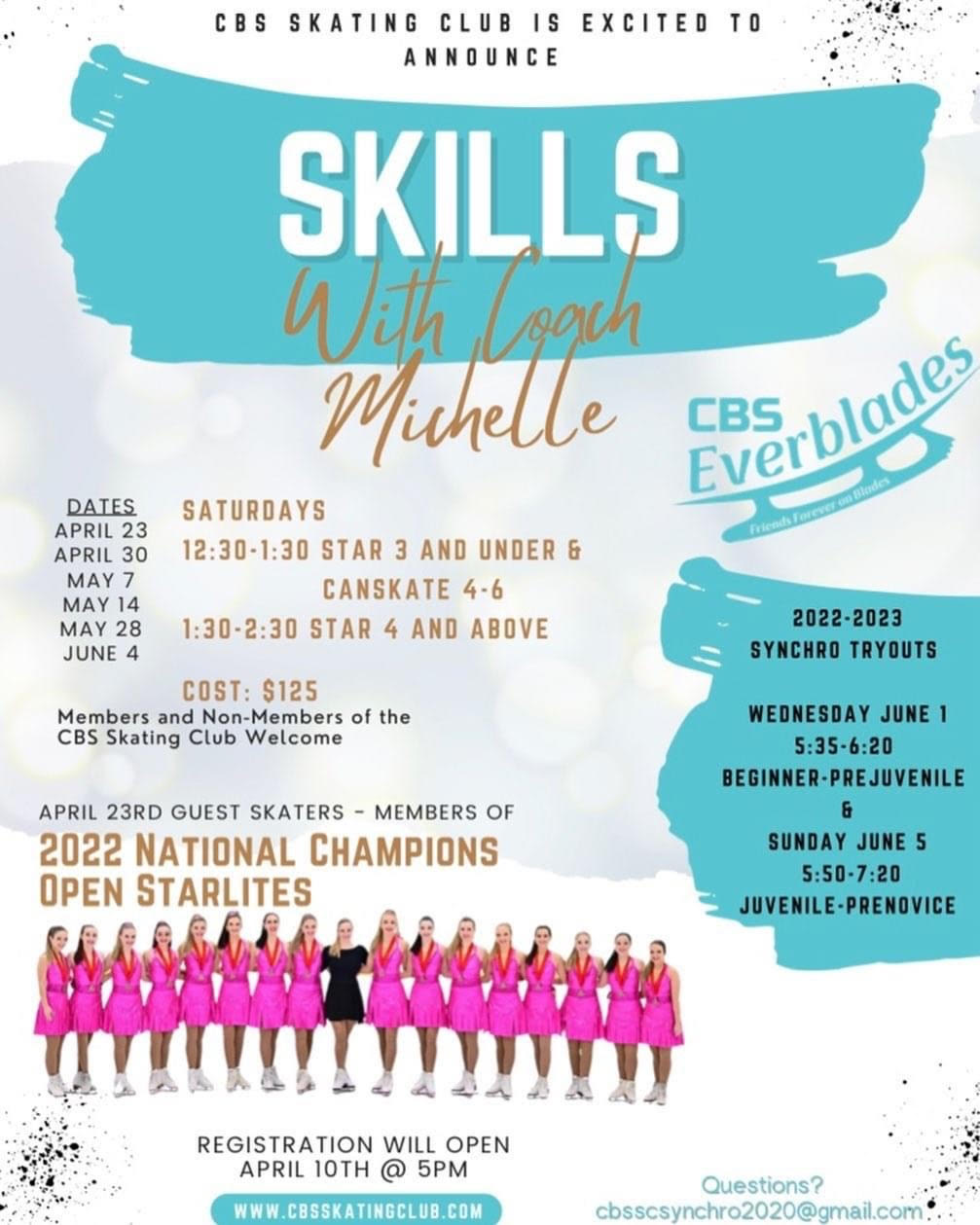 We are happy to announce that we will be hosting a Spring session for STARSkaters. Please have a look at the following schedule for the remainder of our 2022 regular season and Spring season. Please not we will be following the same schedule as our regular season, unless indicated otherwise. Please visit our fees page for information on fees.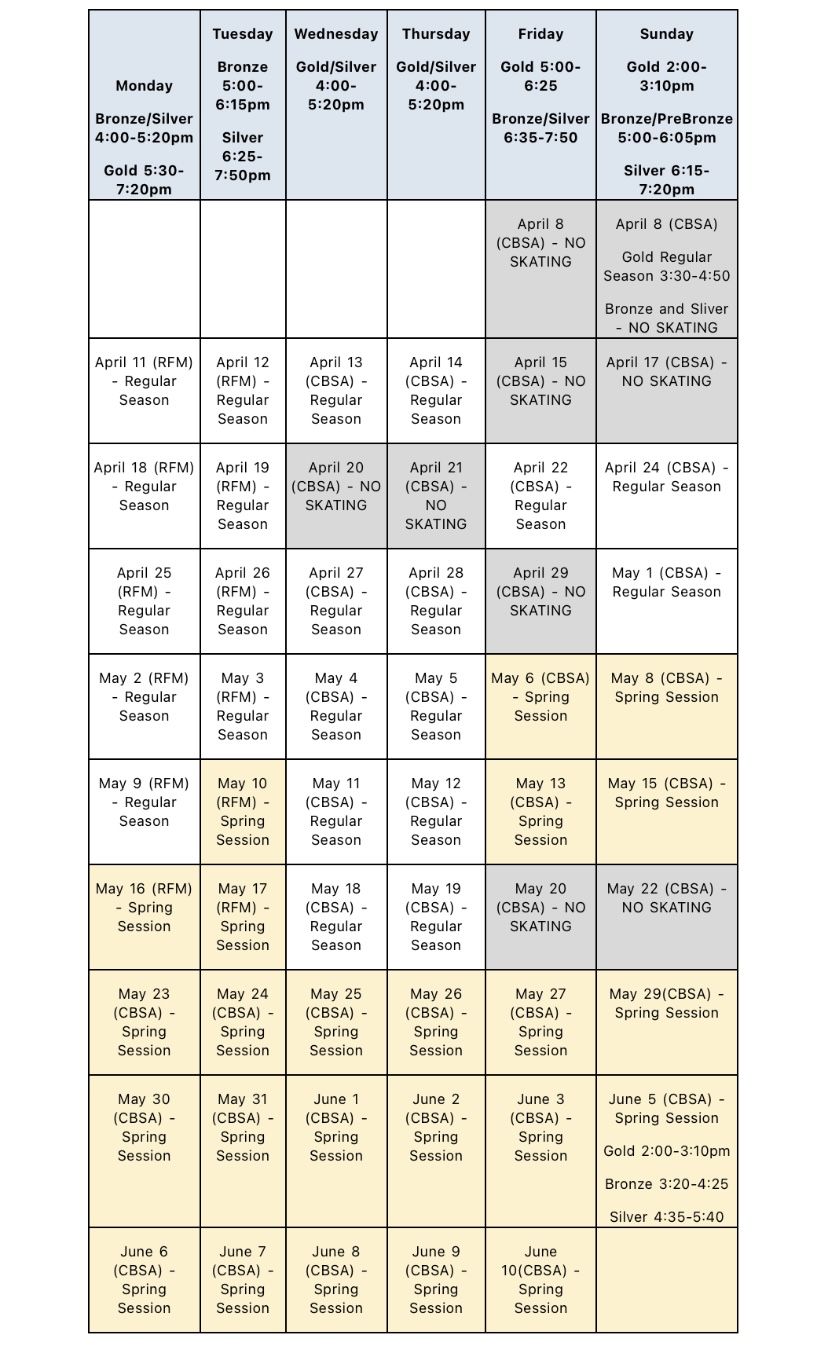 Please read the following reminders before coming to skate:
• All participants should self-monitor for COVID-Additional Preventative Measures
• All participants should self-monitor for COVID-19 symptoms and stay home if they are feeling unwell.
• All participants who are eligible to be vaccinated for COVID-19 are encouraged to do so.
• ALL participants/coaches/parents/volunteers should be aware of the updated public health guidance on testing and isolation found HERE.
• All participants are encouraged to use the hand sanitizing areas at all entry and exit points of arena and ice surface.
• Individuals are required to wear well fitted 3 ply mask at all times.
• Skaters should arrive at arena "practice ready" and exit immediately following session. If you are using dressing rooms, numbers should be kept very low.
• Physical distancing must be maintained during all instruction time.
Thank you for you understanding and willingness to work with the club this season!
CBS Skating Club was proud to be the local organizing committee of the 2022 Skate Canada NL Provincial Skating Championships - Weekend 2 on April 2 and 3. We are so grateful for all of our sponsors, the success of this event would not have been possible without them! Click here to see a list of our incredible sponsors!
Respect in Sport
In order to maintain a respectful, positive atmosphere moving forward, it is mandatory that parents of members (Home Club and Associate), adult members and volunteers take the Respect in Sport Program before commencement of the 2020/2021 skating season.
The Respect in Sport course will be a part of your registration process as it is with other similar sports organizations such as CBR Minor Hockey. If you are involved with other organizations using this program you only have to complete it once. You can import your certification number to our Club's site. Please note that Skate Canada requires recertification every 4 years.
To complete the course please visit the following link: https://skatecanadaparent.respectgroupinc.com/
(Association Name: South Conception Bay) Fee paid directly to Respect in Sport