CBS Skating Club Christmas Spirit Week!
The holidays are right around the corner and the CBS Skating Club would like you to join us in getting in the holiday spirit! Each day from December 17 to 23 we will be having a theme day for all skaters, coaches, parents and volunteers. Please refer to the below schedule for the theme of each day.

Just a reminder that safety must remain the number one priority, during all session's skaters are reminded that all clothing must fit properly to ensure it does not restrict or interfere with movement. Some things that will not be permitted on the ice include scarves, hoods, loose or detachable accessories, pants or socks that go below the skates and other items that may be considered a tripping hazard.
CBS Skating Club Sponsorship Opportunities




The CBS Skating Club is a non-profit organization that offers programs to over 290 skaters of all ages, from the Learn-to-Skate to National Competition levels in Conception Bay South.
To help grow our club and sense of community we are actively seeking Sponsorships to help off-set of the costs we encounter such as Ice Time, Coaching, Admin Fees, Skater Development, Technology, etc. Your support is a commitment beyond just services, products, people and financial resources. It's also how you help bring alive the dreams of each athlete. We offer our partners many opportunities to profit their organizations, including several types of advertising on our Clubs website (www.cbsskatingclub@hotmail.com) which is our registration system and a main source of communication to our large membership, as well as on our social media pages, events, posters and much more.
If you would like to discuss the benefits of partnering with us, please contact our Technical Director Matt Power at cbssctechnicaldirector@hotmail.com. Your support will help promote a healthy lifestyle to individuals in our community and help them achieve excellence!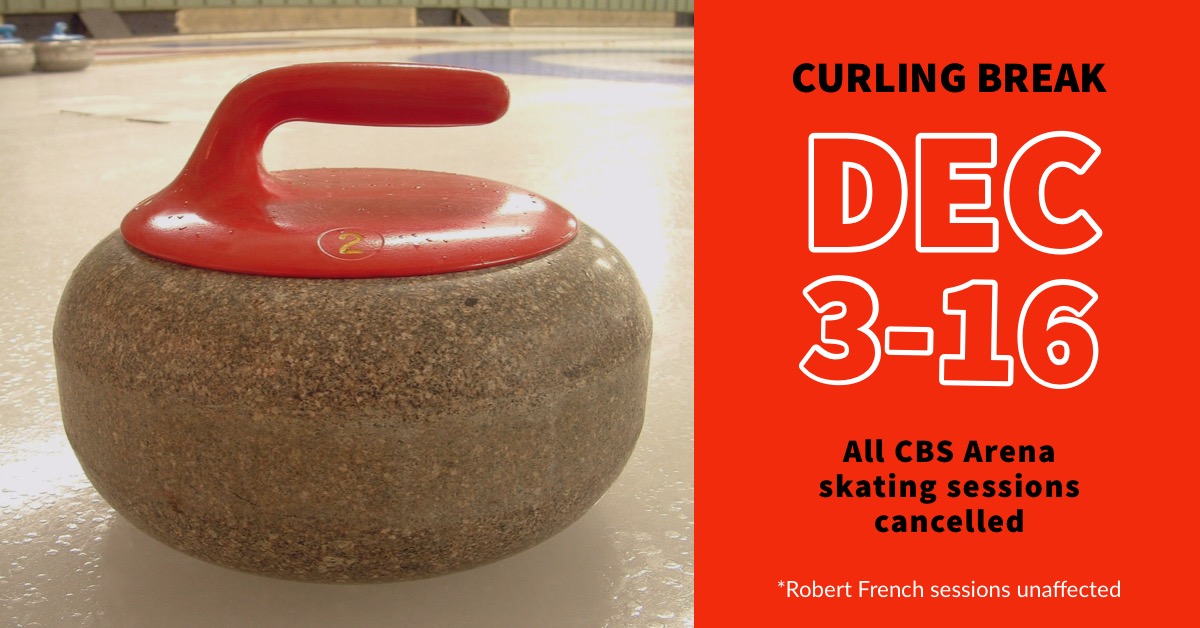 The Pinty's Grand Slam of Curling - Boost National takes place at the new CBS Arena Dec 11 - 16. As a result all CBS Skating Club sessions normally held at the arena are cancelled. Robert French Memorial Stadium sessions will go ahead as usual.