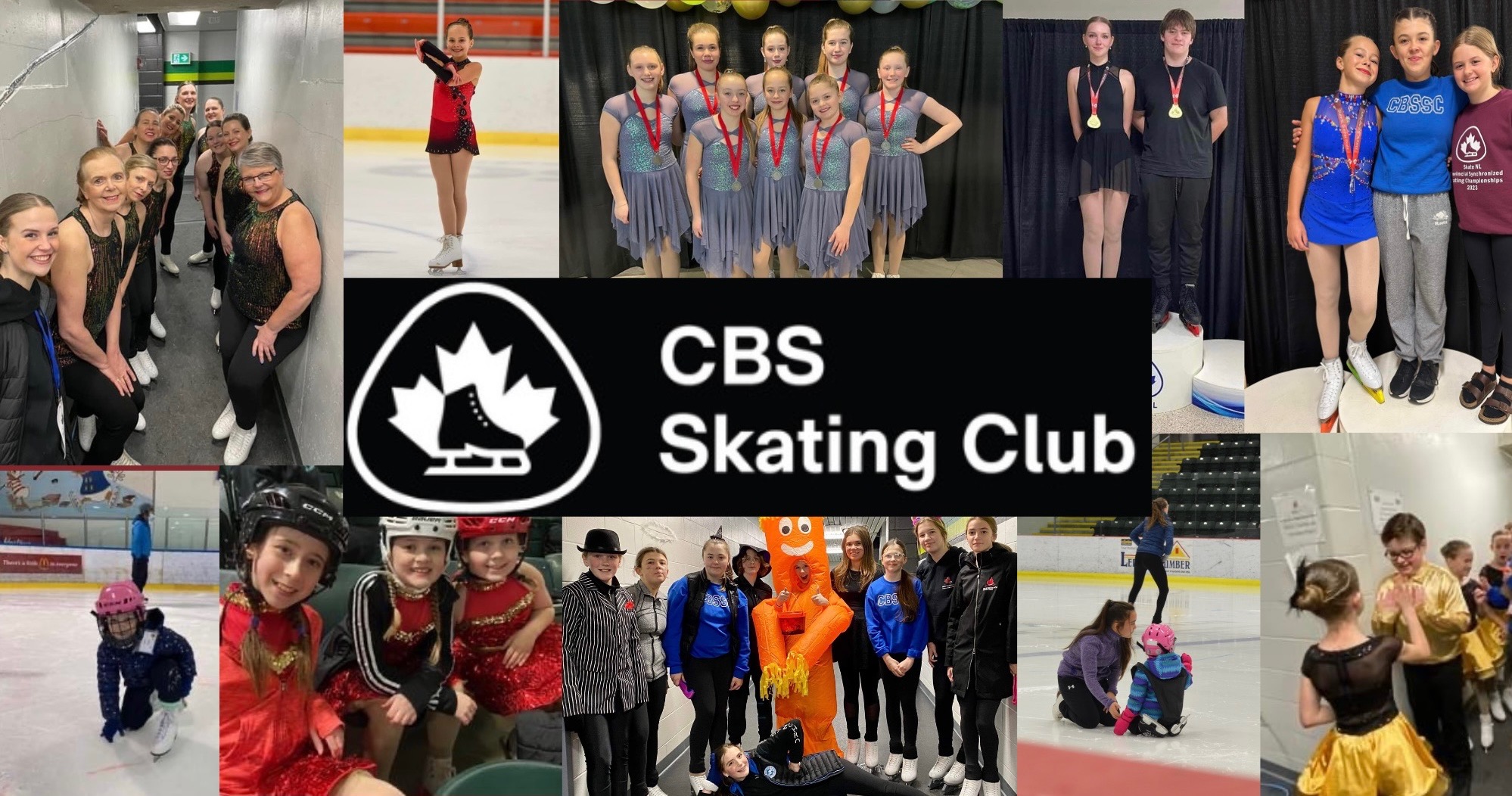 Top Content Title
This is an additional section to be able to add content
CBS Skating Club is a not-for-profit skating club that is sanctioned by Skate Canada. We offer many opportunities for skaters of all ages in our community including CanSkate, STARSkate, Competitive Skate as well as Synchronized Skating. All coaching is led by NCCP Certified, Skate Canada Professional Coaches. We strive to help all members embrace the joy of skating and reach any goals they may have for themselves.
We are on social media including Instagram and Facebook
'Like' our Facebook page to keep up to date this season.



Important Dates


September 24th, 2023: No Skating
September 27th - October 1st, 2023: No Skating
October 2, 2023: Return to regular schedule
October 5, 2023: New season starts for CanSkate
Registration is still ongoing; just click the registration tab above to find a session for your skater.
Synchro registration details & fees for the new season will be emailed soon.
CANSkater / Intro to STAR Parents:
Wondering what session to register for?
Wednesday Intro to STAR -

Skaters working on Stage 4-6, AND Skaters working on STAR 1.


Must be skating 2 times a week (Intro to STAR and Canskate, Intro to STAR and a STAR 1
session if passed CanSkate)

Thursday CanSkate -

Pre CanSkate & Skaters working on Stage 1 (all ages)


Sunday CanSkate 1 -

Pre CanSkate & Skaters working on Stage 1 (all ages)


Sunday CanSkate 2 -

Skaters working on Stage 2-6, must have received Stage 2 badge (all ages)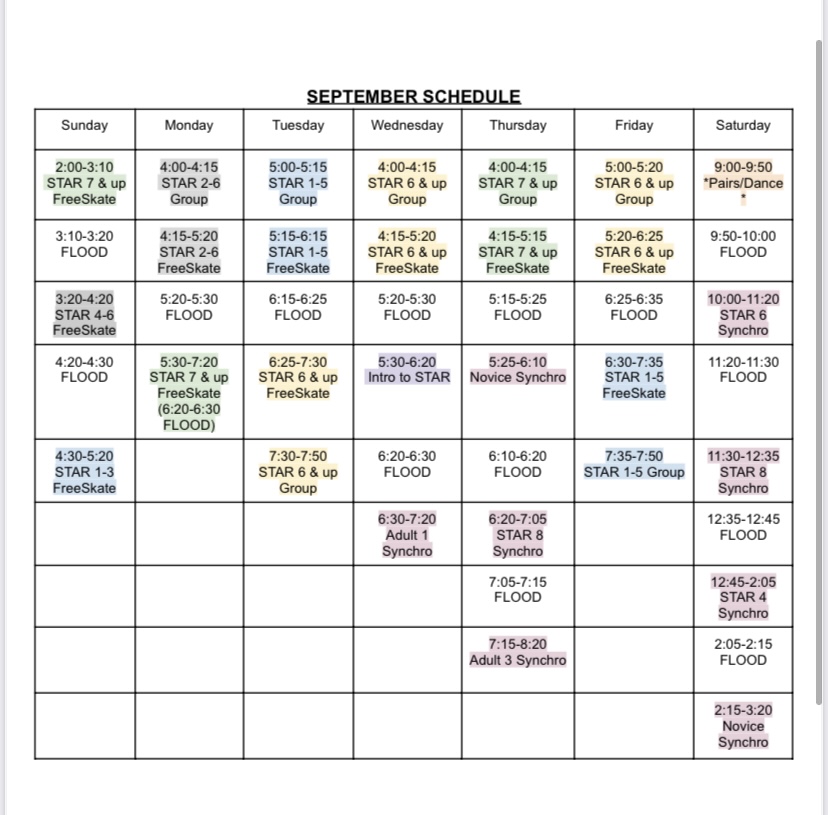 Important Notes
Growlers Fundraising Event
Season Opener with Family & Friends!
Come out for a night of fun with the CBS Skating Club for the Growlers Season Opening Weekend on Saturday October 21, 2023 at 7pm
Tickets Cost Only $20
*tax & surcharge INCLUDED
To purchase tickets please click here:
Chuck-A-Puck will be available at '3 Pucks for $5' to throw during second intermission with 100% of proceeds going to the CBS Skating Club!
Ballots will also be available at our game table to enter the skaters name you are supporting for your chance to win a prize provided by the Growlers Association
ALL funds raised will go to support ALL skaters at CBS Skating Club.
Get your family & friends together for an evening out!
CanSkate :
CanSkate is Skate Canada's official "Learn to Skate program. It is highly regarded by other ice sport organizations as the favoured curriculum to develop the skills needed to participate in their sports. It is also an excellent program to teach Canadians to skate for the joy of skating at any age of ability


Intro to STAR (previously called PreBronze) is for CanSkaters working on stages 4-6. Skaters must register for two sessions a week (Intro to STAR and CanSkate) to encourage faster progression into our STARSkate stream.
STARSkate / Podium Pathway:
Find more information about upcoming events for 2023 - 2024 here : Skate NL Events Calendar

Synchronized Skate:
Synchronize Skate with the CBS EVERBLADES! We have teams for every level of skating.
For the 2023 - 2024 season, we bring you:

Pre-Juvenile (STAR 4),
Juvenile (STAR 6),
Pre-Novice (STAR 8),
Adult 1 & 3
Check out our Programs Tab for more information
Respect in Sport:
In order to maintain a respectful, positive atmosphere moving forward, it is mandatory that parents of members (Home Club and Associate), adult members and volunteers take the Respect in Sport Program before commencement of the new skating season.
The Respect in Sport course will be a part of your registration process as it is with other similar sports organizations such as CBR Minor Hockey. If you are involved with other organizations using this program you only have to complete it once. You can import your certification number to our Club's site. Please note that Skate Canada requires recertification every 4 years.
To complete the course please visit the following link: https://skatecanadaparent.respectgroupinc.com/
(Association Name: South Conception Bay) Fee paid directly to Respect in Sport
We look forward to seeing you all back on the ice for another AMAZING season!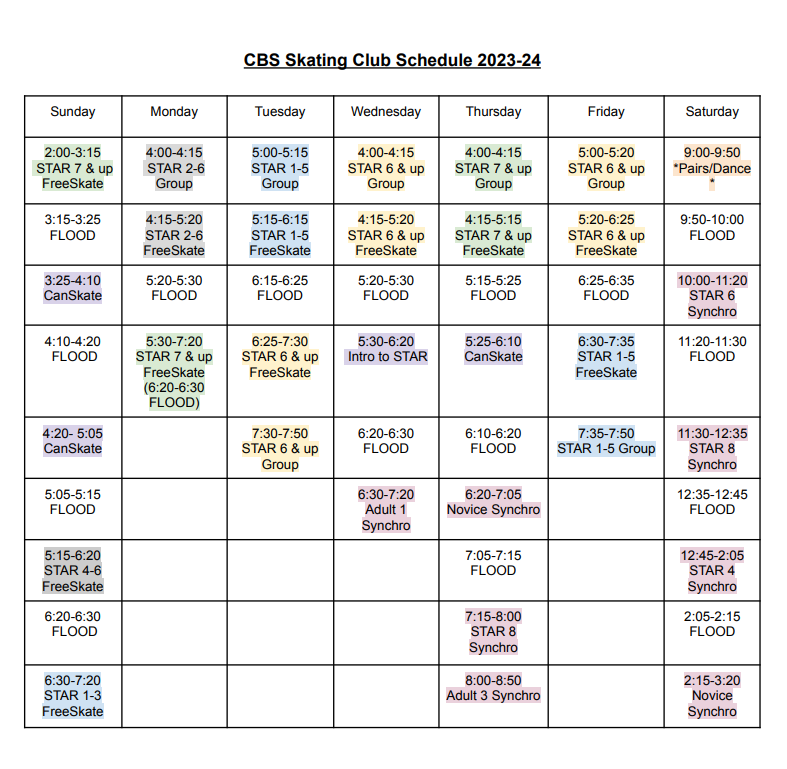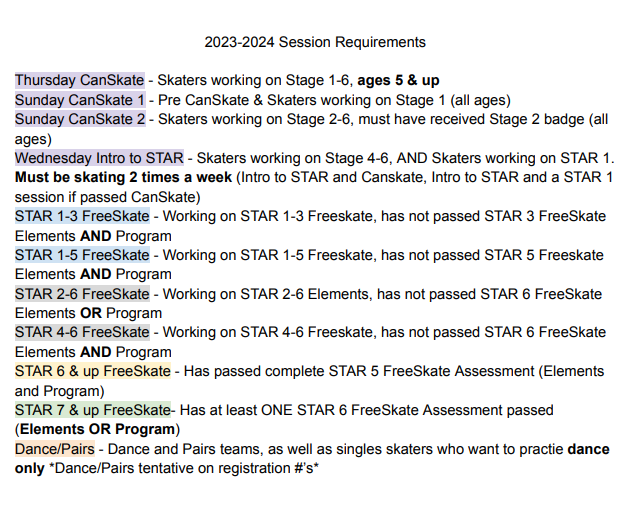 Locations
Monday - Robert French Memorial Stadium
Tuesday - Robert French Memorial Stadium
Wednesday - CBS Arena
Thursday - CBS Arena
Friday - CBS Arena
Saturday - Robert French Memorial Stadium
Sunday - CBS Arena