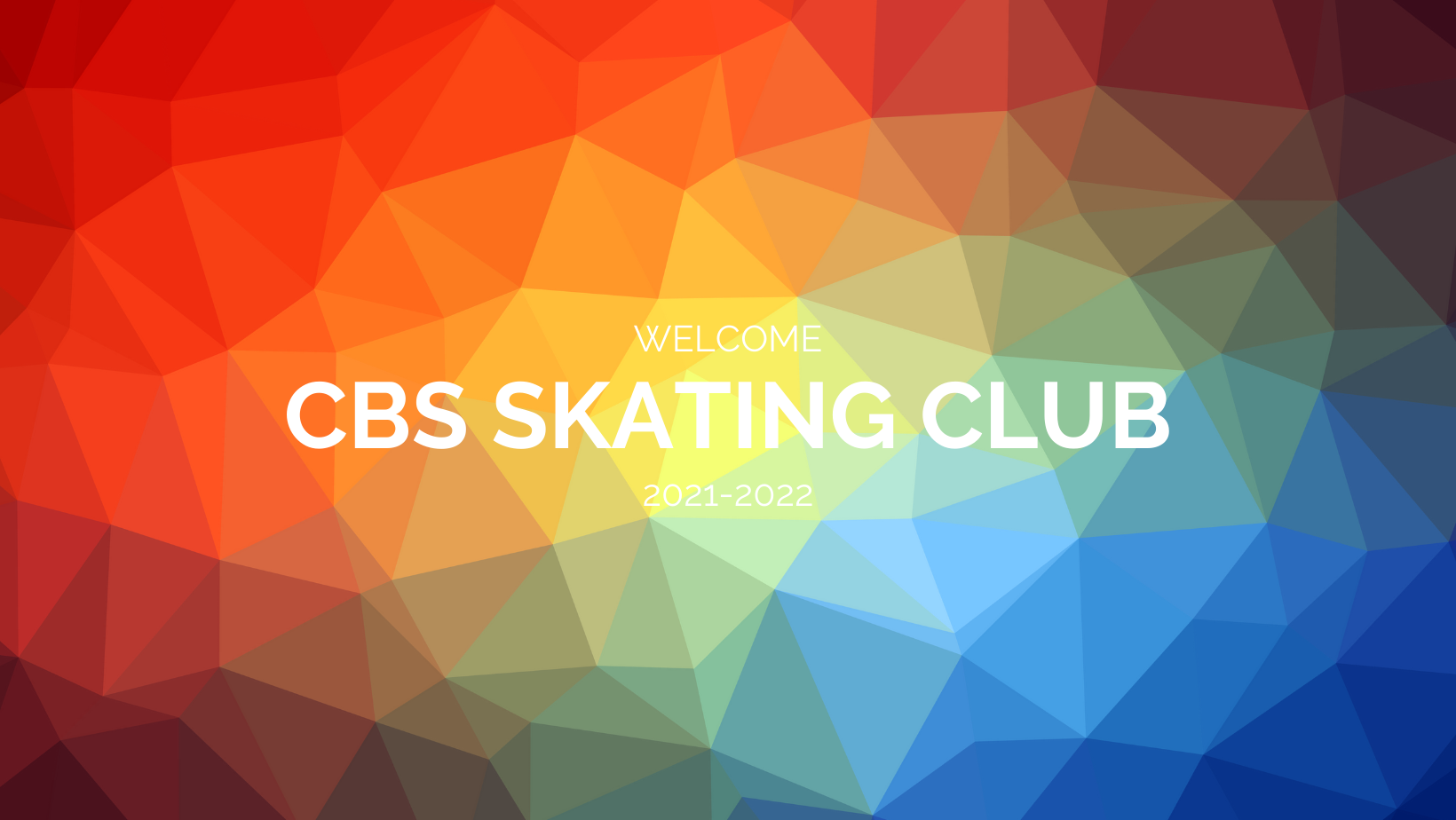 Welcome!
CBS Skating Club is a not-for-profit skating club that is sanctioned by Skate Canada. We offer many opportunities for skaters of all ages in our community including CanSkate, STARSkate, Competitive Skate as well as Synchronized Skating. All coaching is led by NCCP Certified, Skate Canada Professional Coaches. We strive to help all members embrace the joy of skating and reach any goals they may have for themselves.
Announcements
'Like' our Facebook page to keep up to date this season!
Canskate is over for the 2021-2022 season. Register for the 2022-2023 season will begin in August.
Our 2022-2023 AGM took place on Tuesday, June 21st at 7:00pm at the CBS Arena Warm Room.
Volunteer Positions – The Value of One. The Power of Many.
CBS Skating Club is a volunteer run organization. Congratulations to the following individuals who have been elected to our board.
Treasurer - Chris Abbott

Vice President - Nicki Smith

Events Director - Vacant

Club Development Director - Erin Sweeney

Program Director - Amanda Drover
Other Volunteer coordinator and committee member positions are also available
Sponsors
CBS Skating Club were proud to be the local organizing committee of the 2022 Skate Canada NL Provincial Skating Championships - Weekend 2 on April 2 and 3. We are so grateful for all of our sponsors, the success of this event would not have been possible without them! Click here to see a list of our incredible sponsors!
Respect in Sport
In order to maintain a respectful, positive atmosphere moving forward, it is mandatory that parents of members (Home Club and Associate), adult members and volunteers take the Respect in Sport Program before commencement of the 2020/2021 skating season.
The Respect in Sport course will be a part of your registration process as it is with other similar sports organizations such as CBR Minor Hockey. If you are involved with other organizations using this program you only have to complete it once. You can import your certification number to our Club's site. Please note that Skate Canada requires recertification every 4 years.
To complete the course please visit the following link: https://skatecanadaparent.respectgroupinc.com/
(Association Name: South Conception Bay) Fee paid directly to Respect in Sport