Weekly Schedule - Feb 12-18th
Click here for the full Winter Calendar v 0212.pdf (updated February 12)
Monday - Saturday
CanSkate & STARskate
- as per the regular schedule
Sunday, February 18th
Due to town events for Winterfest we have had to modify Sunday's schedule as follows:
CanSkate
Sessions will start 20 minutes EARLIER than usual
- Sunday 1 - 3:10-3:55 (instead of a 3:30 start)
- Sunday 2 - 4:05-4:50 (instead of a 3:30 start)
STARskate
- Bronze & Gold cancelled
- Silver - 2:00-3:00 (instead of a 6:50 start)


Looking ahead to next week...
Feb 19-25th - No Thurs (Feb 22) CanSkate
---
An invitation to our CanSkaters
to join us at our upcoming
CanSkate Event!
* * * * * * *

Good Luck at Provincials!
Wishing all of our skaters representing the CBS Skating Club
the best of luck at Provincials!
Provincials is being held in Mount Pearl at the Glacier from Fri to Sun (Feb 16-18) if anyone is interested in cheering on our skaters.
SCHEDULE of CBS Skaters: 2018 Provincial Championships.pdf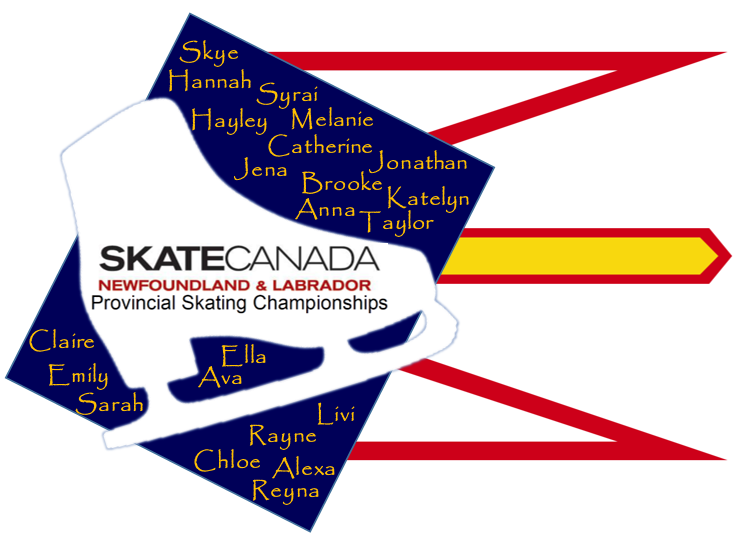 ---
~Going to the Canadian Nationals~
They are going to Canadians
in Oshawa Feb 23-25!
Congratulations to our Intemediate team who competed at the Atlantic Synchro Championships in Nova Scotia and won a spot at Canadian Nationals!

---
Congratulations to our
January
CanSkaters of the Month!!!

---
UPCOMING COMPETITIONS
For more information on our current competition season
please visit our

News page




SCNL Provincial Skating Championships
STAR 4+ & Competitive
Mount Pearl, NL
February 16-18, 2018
Registration is now closed
SCHEDULE of CBS Skaters: 2018 Provincial Championships.pdf
2018 Skate Canada Synchronized Skating Championships
All Synchro Team levels
Oshawa, ON
February 22-25, 2018
Registration submitted by the Club
Skate Canada NL Synchronized Skating Championships
All Synchro Team levels
Torbay, NL
March 2-3, 2018
Registration submitted by the Club
World's Finest Chocolate Atlantic Canada Skating Championships
Star 5+ (Top 6 at Provincials)
East Hants, NS
April 6-8, 2018
Registration not yet available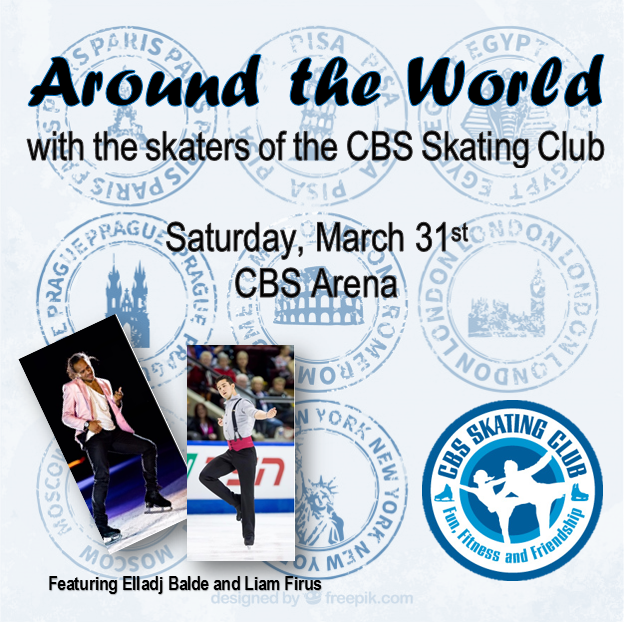 Registration has now ended
Practice Schedule - TBA (March 17 - 30, 2018)
Dress Rehearsal - Friday March 30th
Ice Show - Saturday March 31st
Easter Seminar - April 2nd - 4th 2018