*UPDATE* Regular Season Registration


Please note the changes to our registration dates:

Thursday, August 16
Returning STAR Members
Gold - 4:00pm
Silver - 5:00pm
Bronze - 8:00pm.

Wednesday, August 15
CanSkate & PreCan - 6:00pm

Sunday, August 19
New STARSkaters - 6:00pm

Click the links below for the full schedule and season fees:

Full Schedule - 2018-2019 CBS SC Schedule - REVISED AUG 11.pdf
CanSkate - 2018-2019 CanSkate and Academy Fees.pdf
STARSkate - 2018-2019 STARSkate Fees.pdf


SYNCHRO TRYOUTS


Tuesday, September 11 @ Robert French Arena
Beginner I & II - 6:00 pm
Adult III - 7:00 pm

Tryout Form - Beginner 1 & 2 and Adult 3.pdf

Tryout registration is now open! Please register your skater using the registration tab here on the website, then send your completed tryout form to Team Genesis at cbs.team.genesis@gmail.com. Tryout fees are $10 per skater per session. All are welcome!

If you are out of town on that date, please note this on your form, we will let you know what to submit on a video for assessment.

As in prior years – if you skated on a team last year, you are requested to attend the session for that team, whether you intend to skate on that team again or not. This helps the coaches make comparisons to the new skaters!
---
Congratulations to our 2017/18 Award Winners!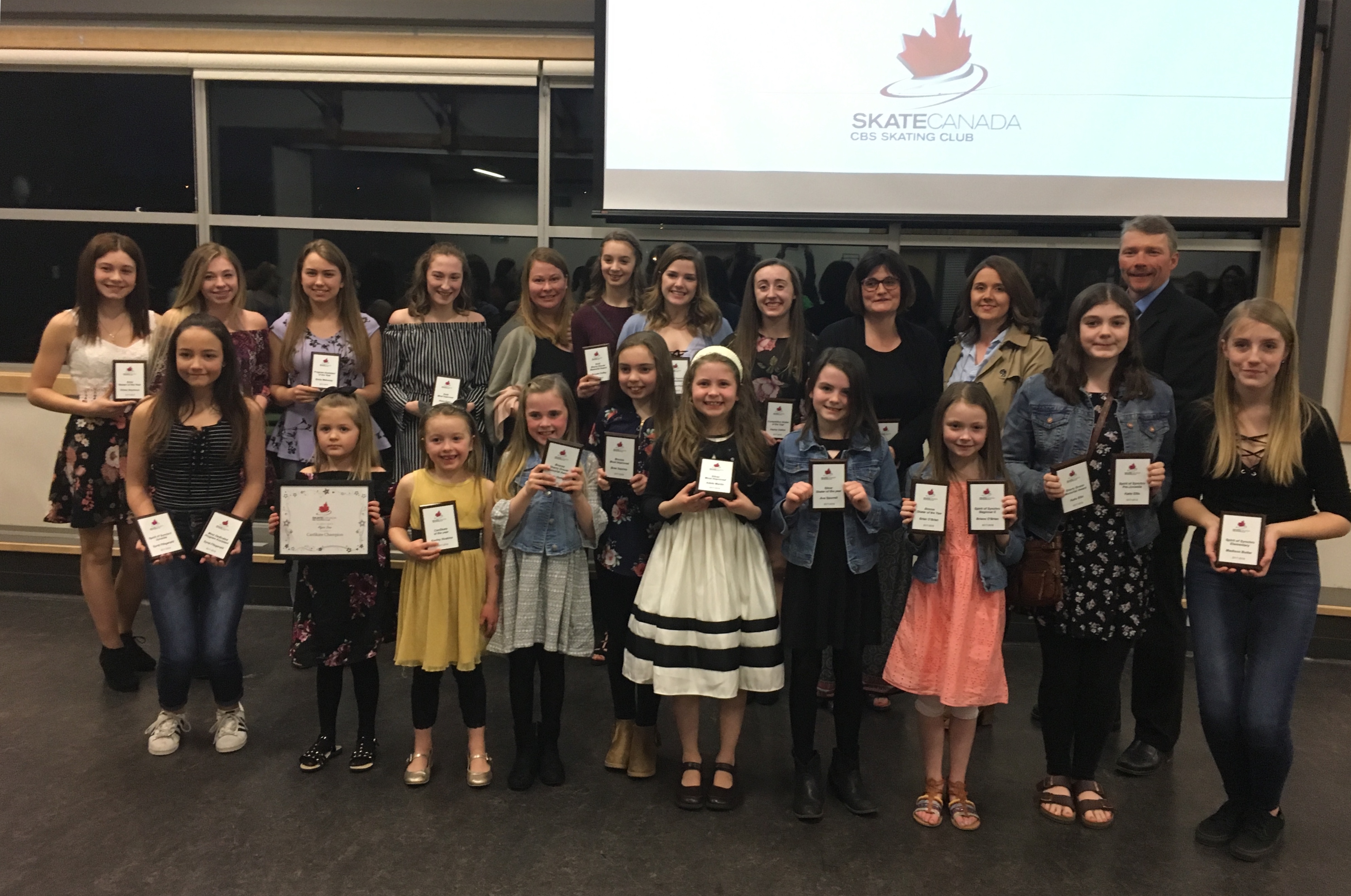 Skater of the Year
Competitive – Hayley Dalton
Bronze – Briane O'Brien
Silver – Ava Spurrell
Gold – Chloe Seymour
Most Improved Skater of the Year
Bronze – Brea Squires
Silver – Adele Martin
Gold – Alexa Pynn
CanSkate
Skater of the Year – Kenley Hoskins
Champion – Alyssa Dawe
Champion – Callie Ash
Spirit of Synchro
Beginner I – Calista Higdon
Beginner II – Briane O'Brien
Elementary – Madison Butler
Pre-Juvenile – Katie Ellis
Juvenile – Syrai Fitzgerald
Pre-Novice – Anna Boland
Intermediate – Catherine Power
Adult I – Kayla Pardy-Joy
Adult III – Vince Burton
Sherry Drover Memorial Award
Bronze – Olivia Hamlyn
Silver – Katie Ellis
Gold – Brooke Coffey
Program Assistant Awards
PA of the Year – Emily Mahoney
Most Dedicated PA – Syrai Fitzgerald
Club Awards
Volunteer of the Year – Heather Flynn
Club Appreciation Award – Cheryl Ellis
Skate Canada NL
Annual Achievements Awards Gala
A special congratulations to our own CBS Skating Club's coach Leslie Collins for being recognized at Skate Canada NL's Annual Achievements Awards Gala as the 2018 Section Volunteer Coach of the Year
Leslie Collins - 2018 Section Volunteer Coach Award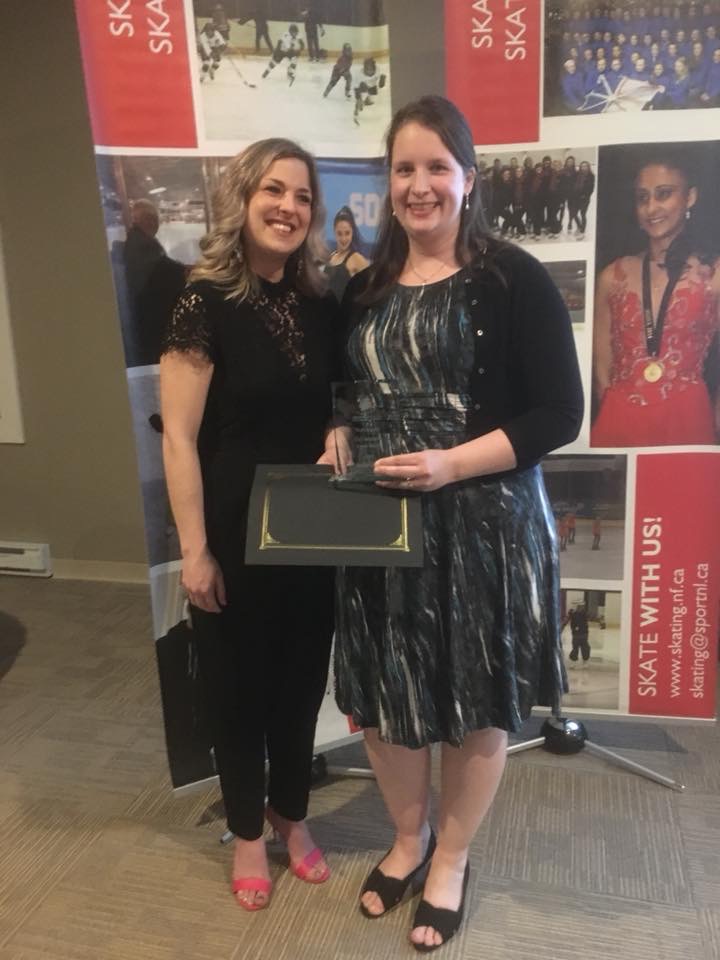 Also, the CBS Skating Club was honoured by the Section in appreciation of being the 2017 hosts of the Agnes Thistle Invitational Compeitition! Thank you to all of our volunteers and the organizing committee who share in this recognition.
CBS Skating Club - Appreciation Award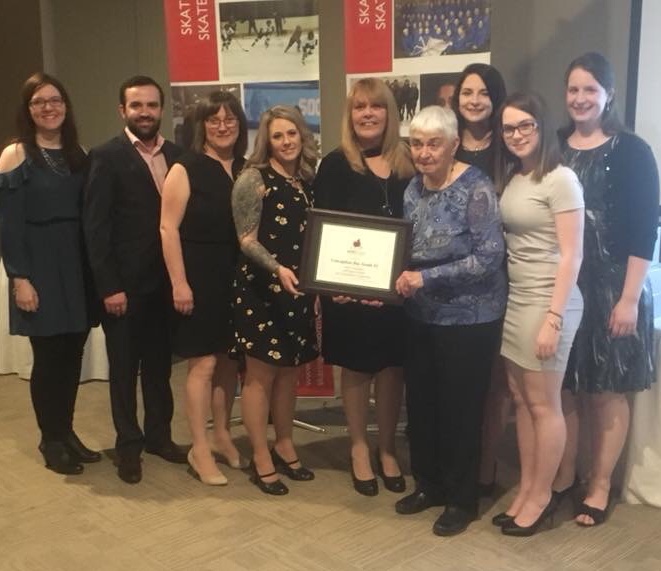 And finally, a congratulations to the CBS Skating Club's Jane O'Brien for being named the Section Official of the Year for 2017-2018!
Jane O'Brien - Section Officials Award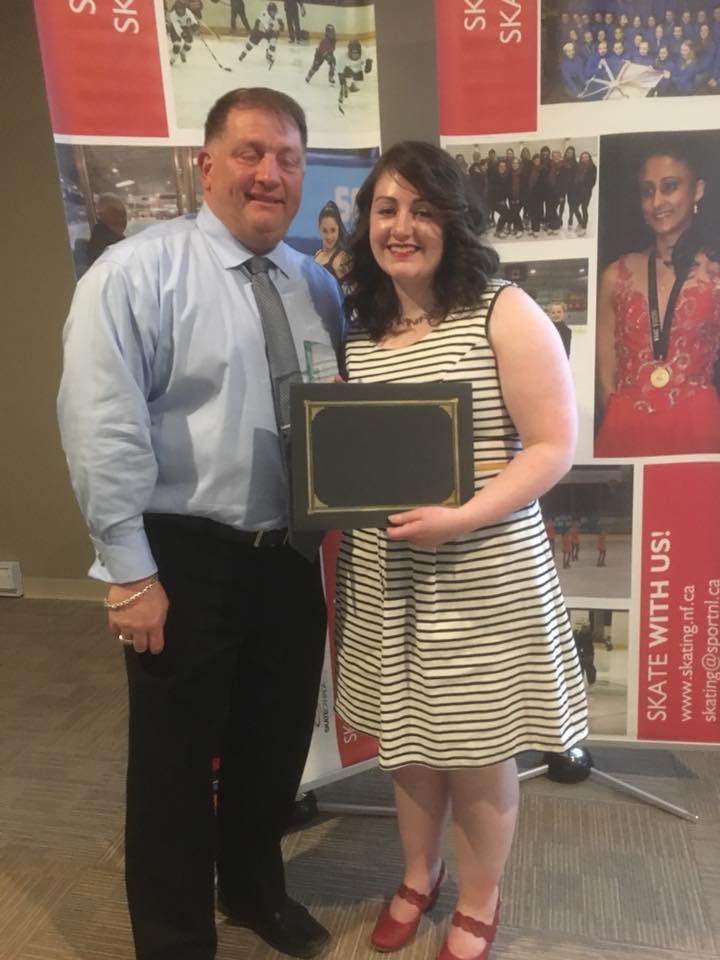 Ice Show Photo & Video purchases
Photo Information
Photos will be taken at the Dress Rehearsal and are available through purchase: CBS photo package 2018.pdf
Photos are now online!

Ice Show (part 1): jmorganphotographs.zenfolio.com/p484612288
Ice Show (part 2): jmorganphotographs.zenfolio.com/p149141635
Dress Rehearsal and Group Photos: jmorganphotographs.zenfolio.com/f203499387
Video recording
A video recording of the ice show will be produced by Memories Forever. If you are interested in a DVD or download please click here: Memories Forever CBSSC Ice Show
---
Off Season Schools
SUMMER
Skate Canada NL
Torbay (week 1 & 2)
CBS Arena (weeks 3-7)
July 2 - August 17th
Registration Details:
Online at: https://skatenf.uplifterinc.com/registration
Registration Date: Now Open
Information, Schedule & Pricing: click here for PDF
Coaching Information: click here for PDF
SPRING & FALL
As in previous years, there will be two spring schools offered in the Avalon for CanSkaters, STAR & Competitive skaters - APEX out of CBS & Avalon Region out of Mt. Pearl.
Please remember that if you are registering for STAR or Competitive sessions that you check with your coach to see which school they will be working from.
APEX Fall Academy
CBS Arena & RFMS
CanSkate (PreCan, Stages 1-6)
STAR - Competitive
Fall Dates: Sept 4 - Oct 1, 2018
Online Registration dates: Opens Saturday, July 28
Avalon Region
Mount Pearl Glacier
CanSkate (Stages 2-6)
STAR - Competitive
Spring Dates: May 1 - June 11 ,2018
Deadline to apply: complete (was April 3rd)
Fall Dates: Sept 1-30, 2018
Deadline to apply: complete (was April 3rd)