Fall 2018 Season
Click here to view the full fall calendar including scheduled close-outs and make-up sessions.
CBS SC October-December Calendar 2018.pdf

This calendar is subject to change. Any updates to this schedule will be emailed and reflected on our Weekly Schedule posted below, and on our Facebook page.
Locations:
Robert French Memorial Stadium - Mondays, Tuesdays & Saturdays
CBS Arena - Wednesdays, Thursdays, Fridays & Sundays
---
Weekly Schedule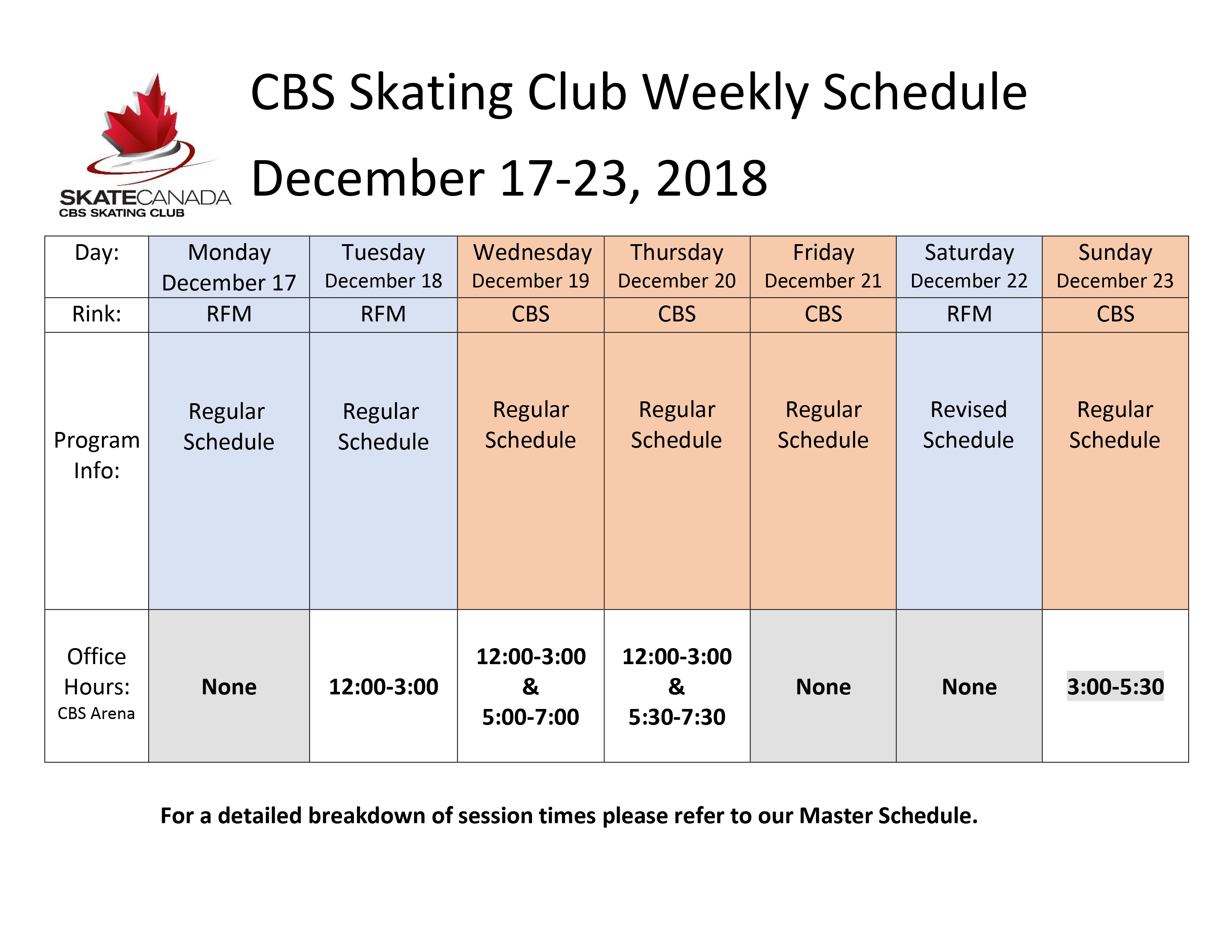 ---
Sessions Schedule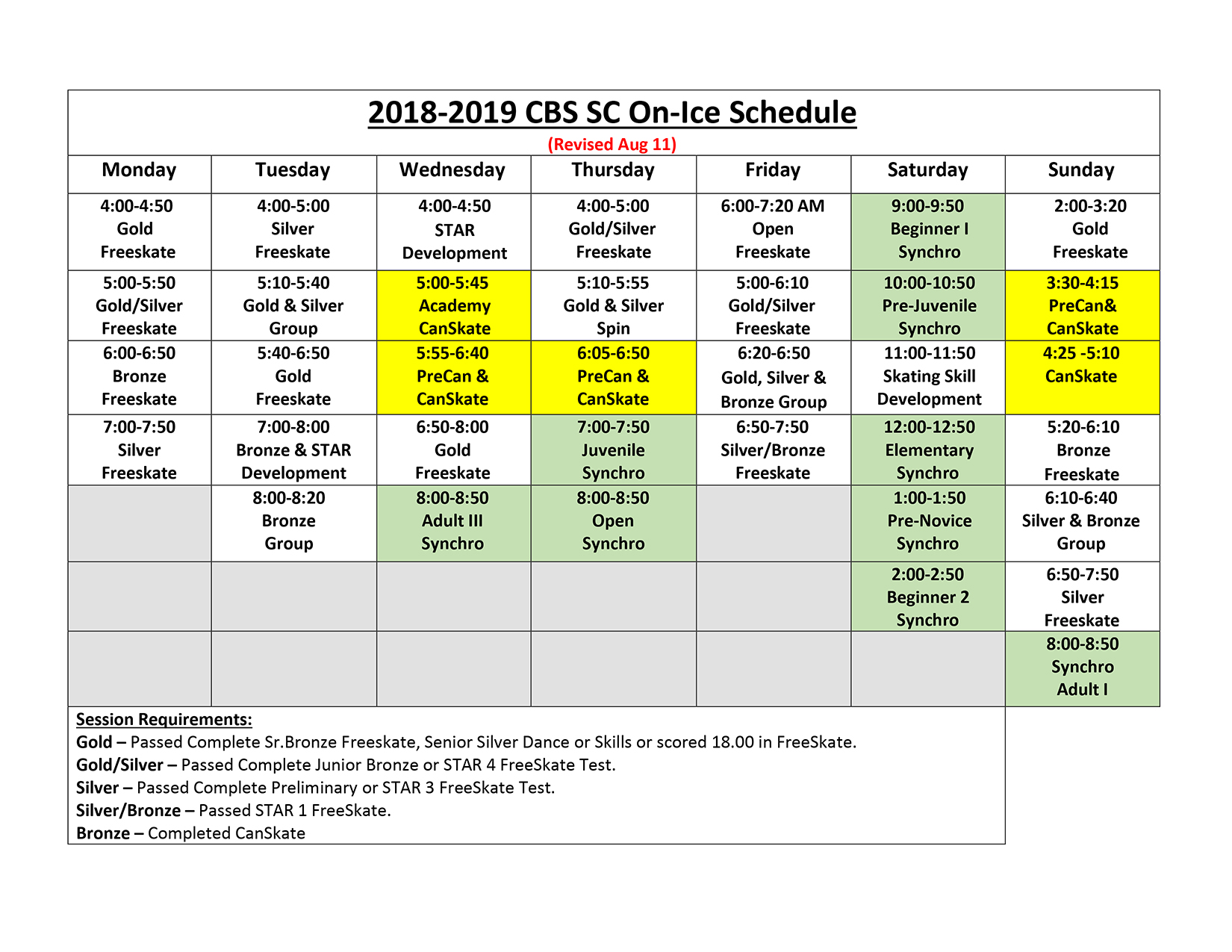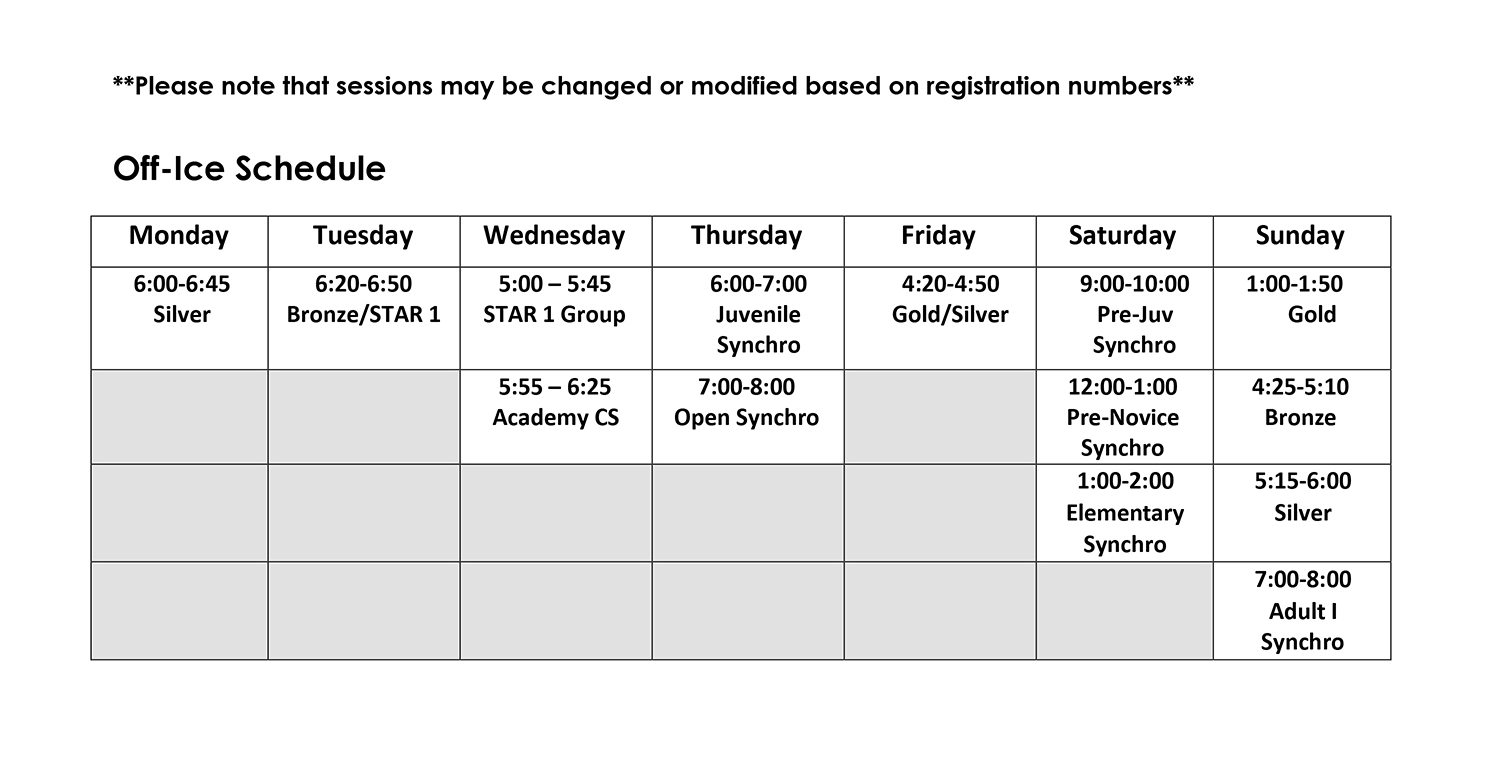 Download a copy of the STARSkate session breakdown: 2018-2019 STAR Daily Session Count.pdf
---
Synchro Sessions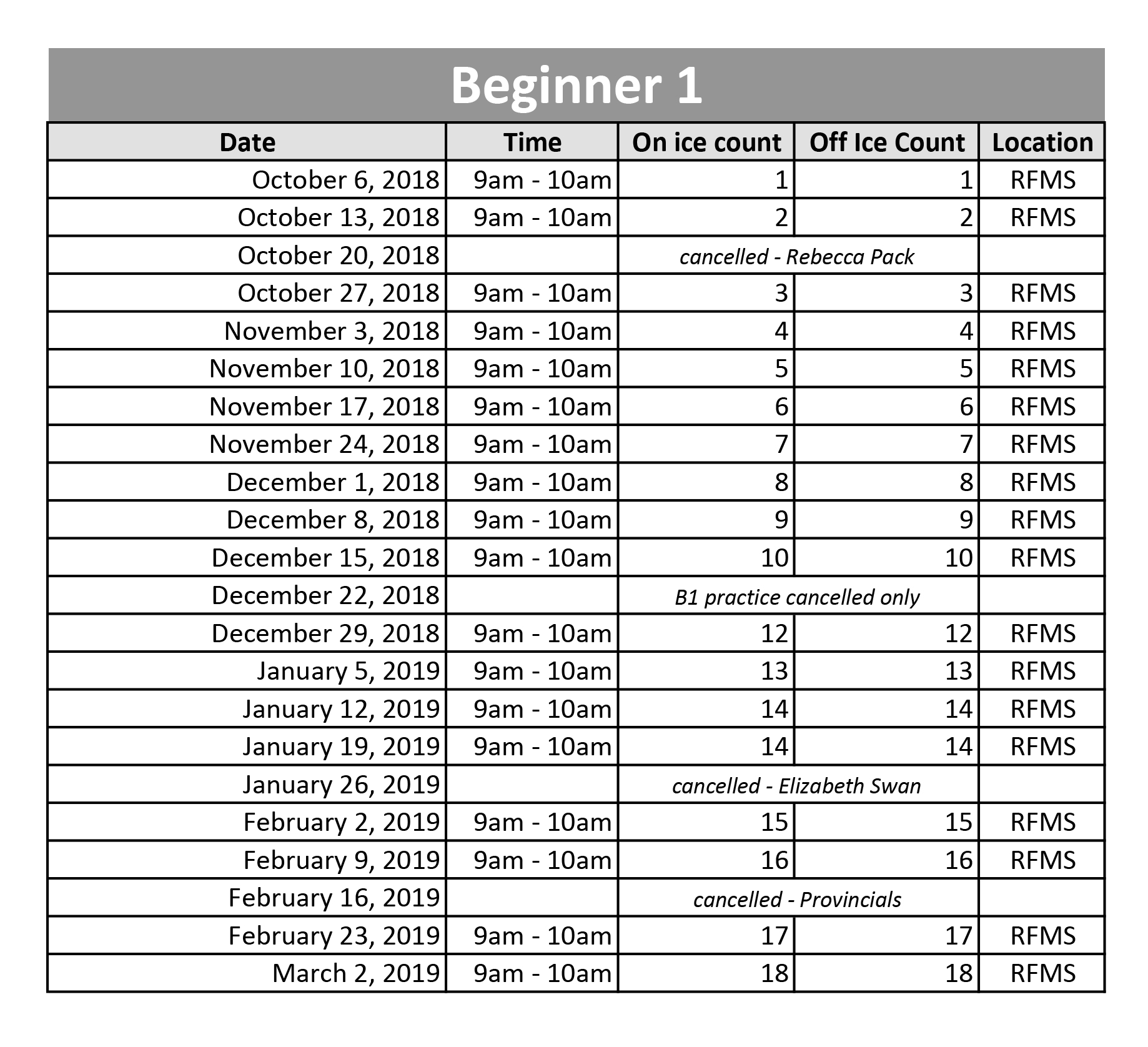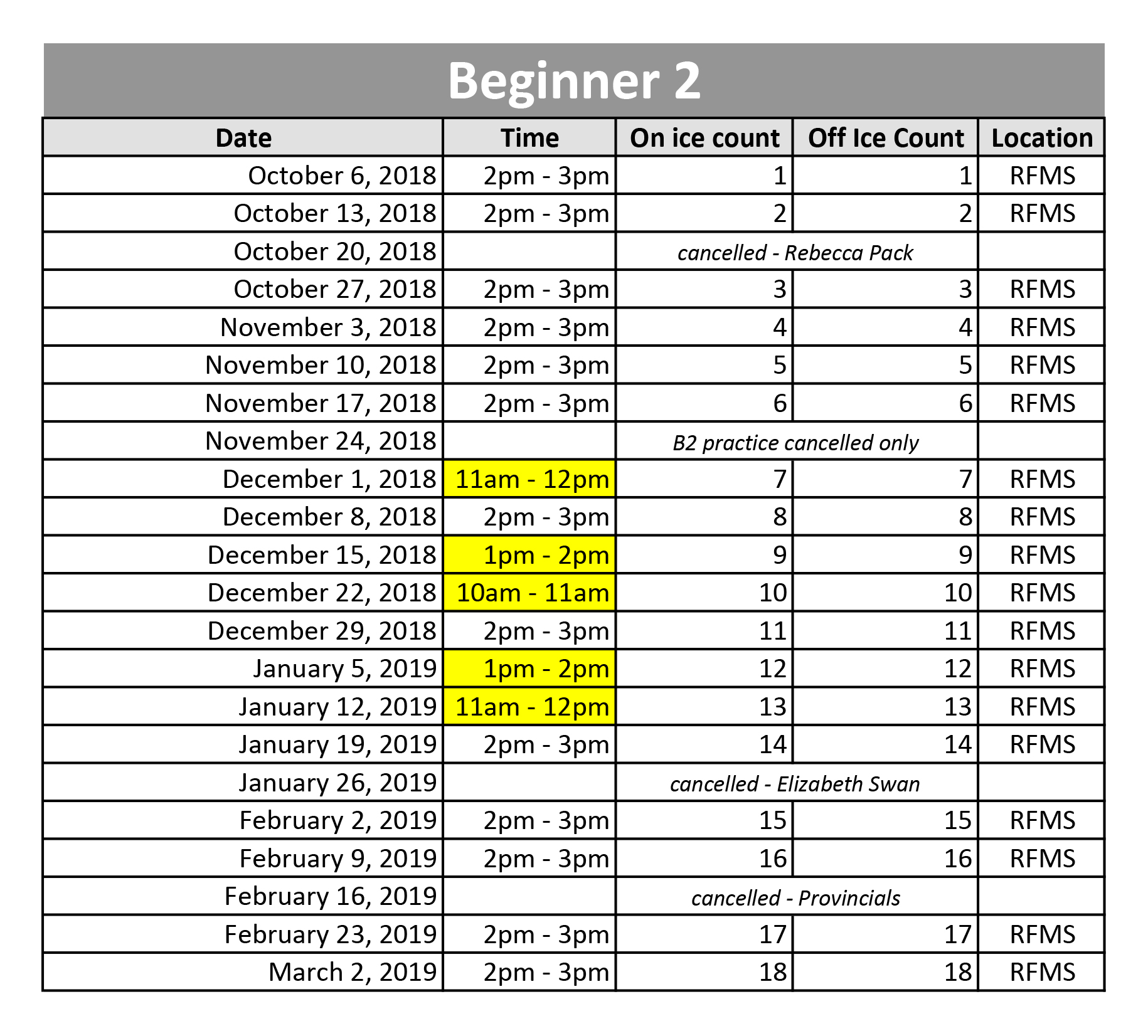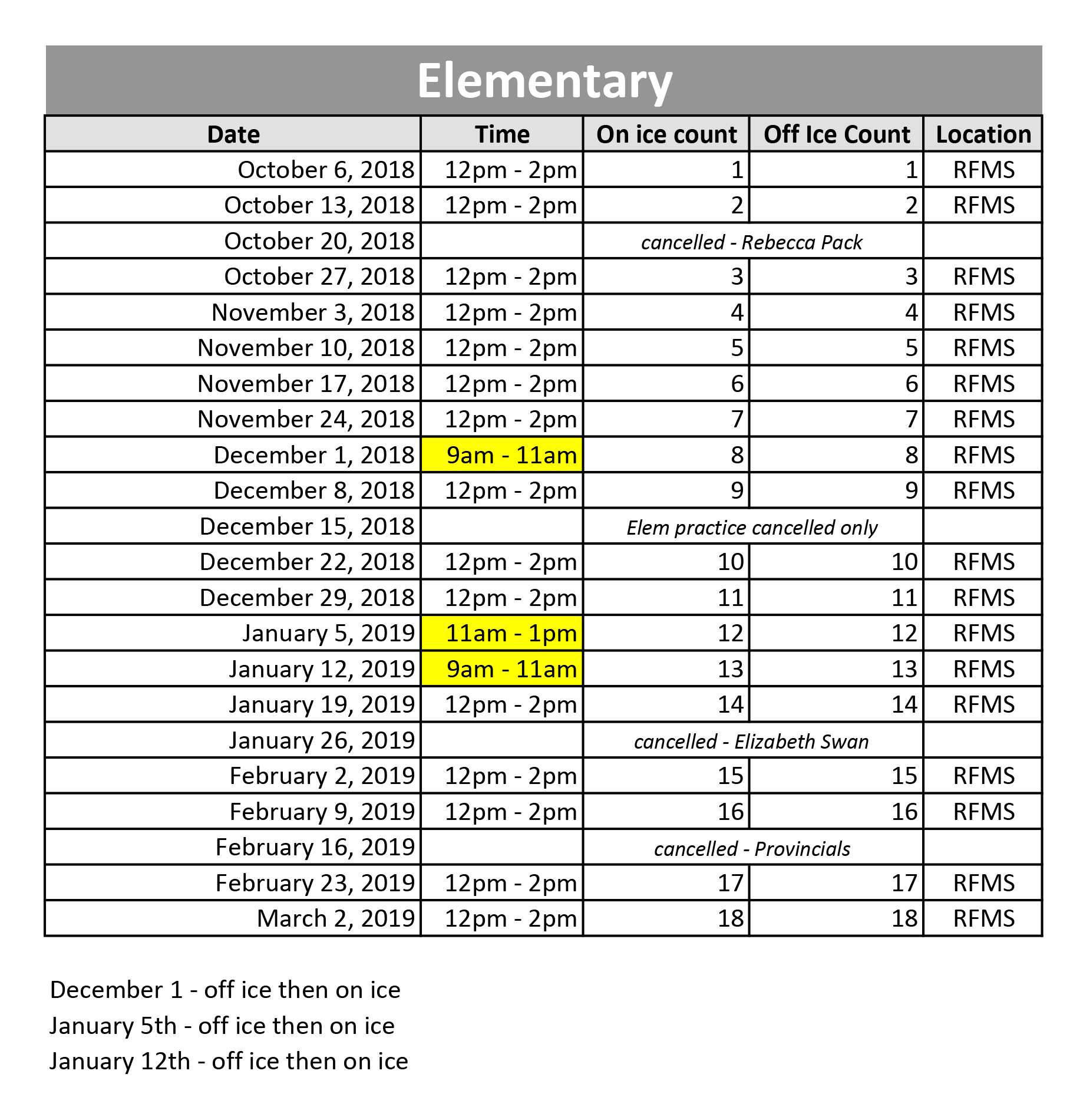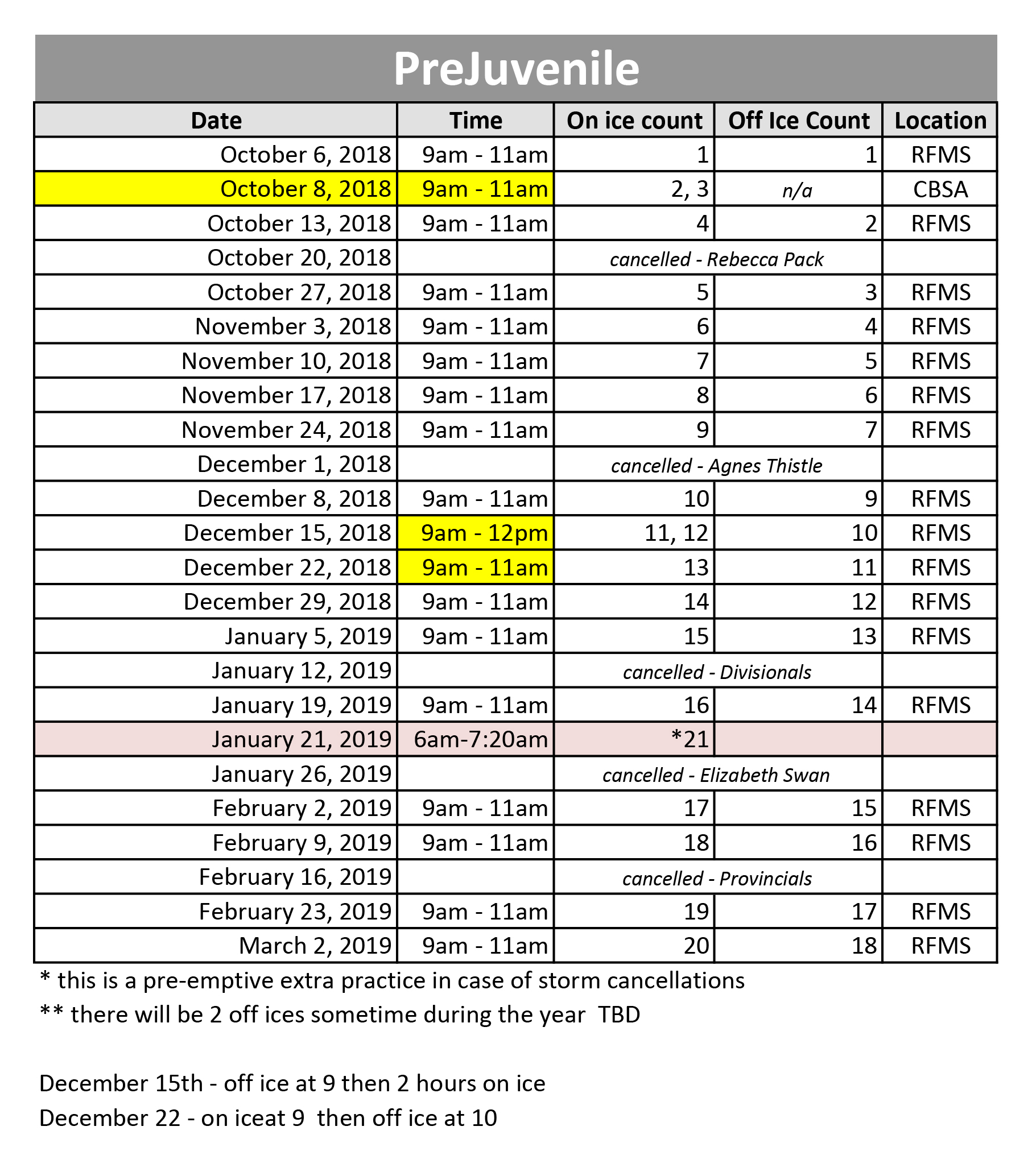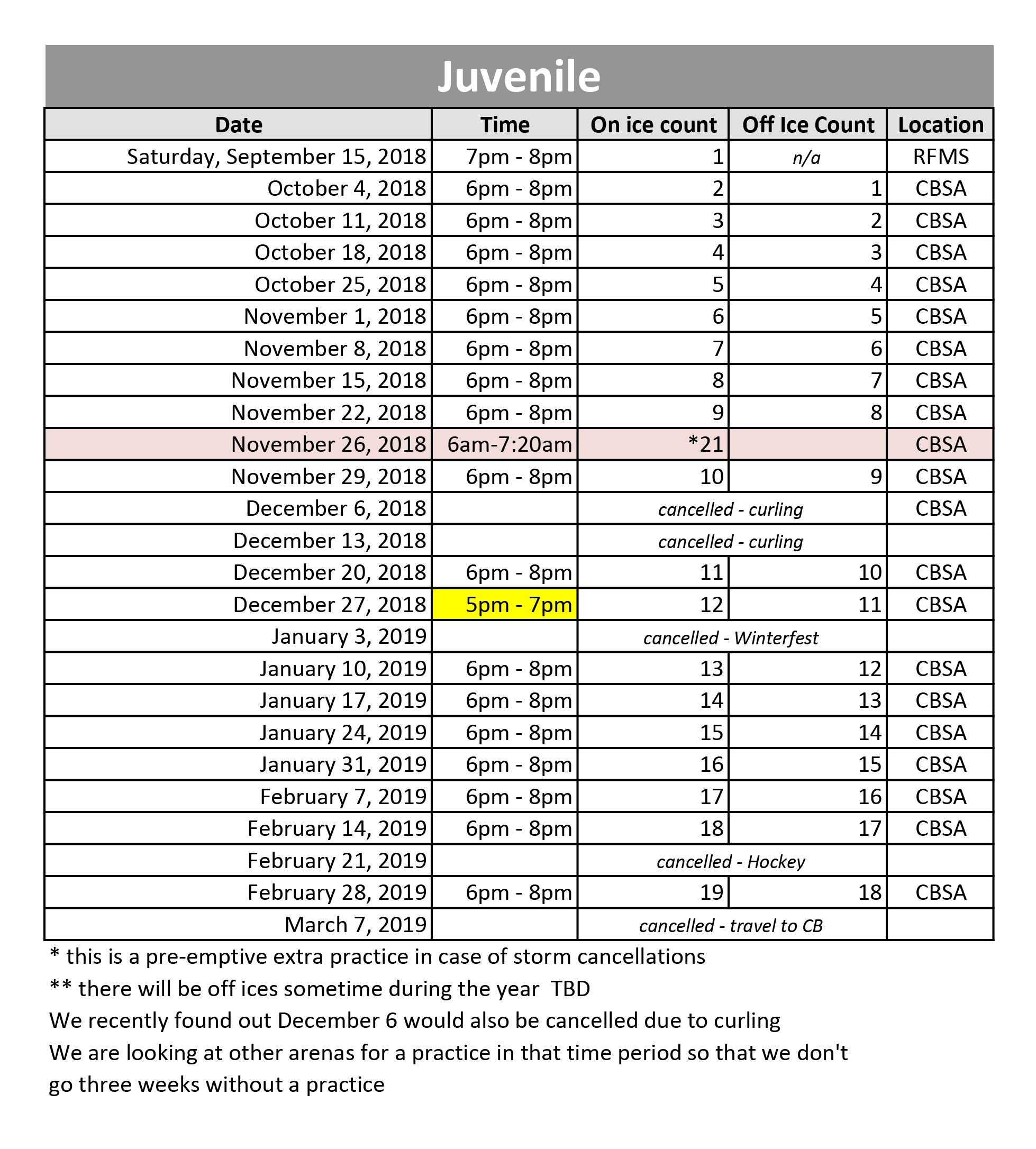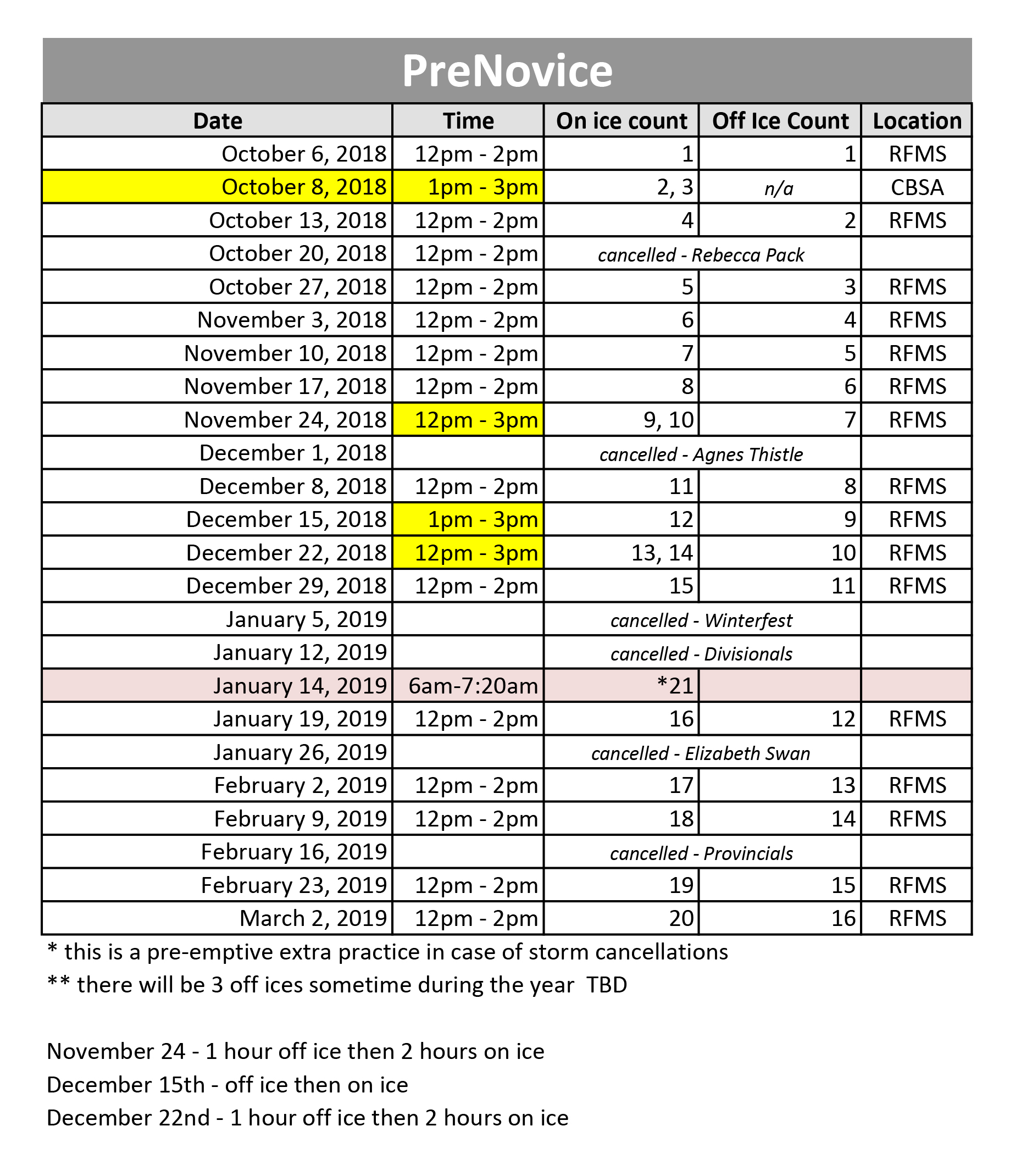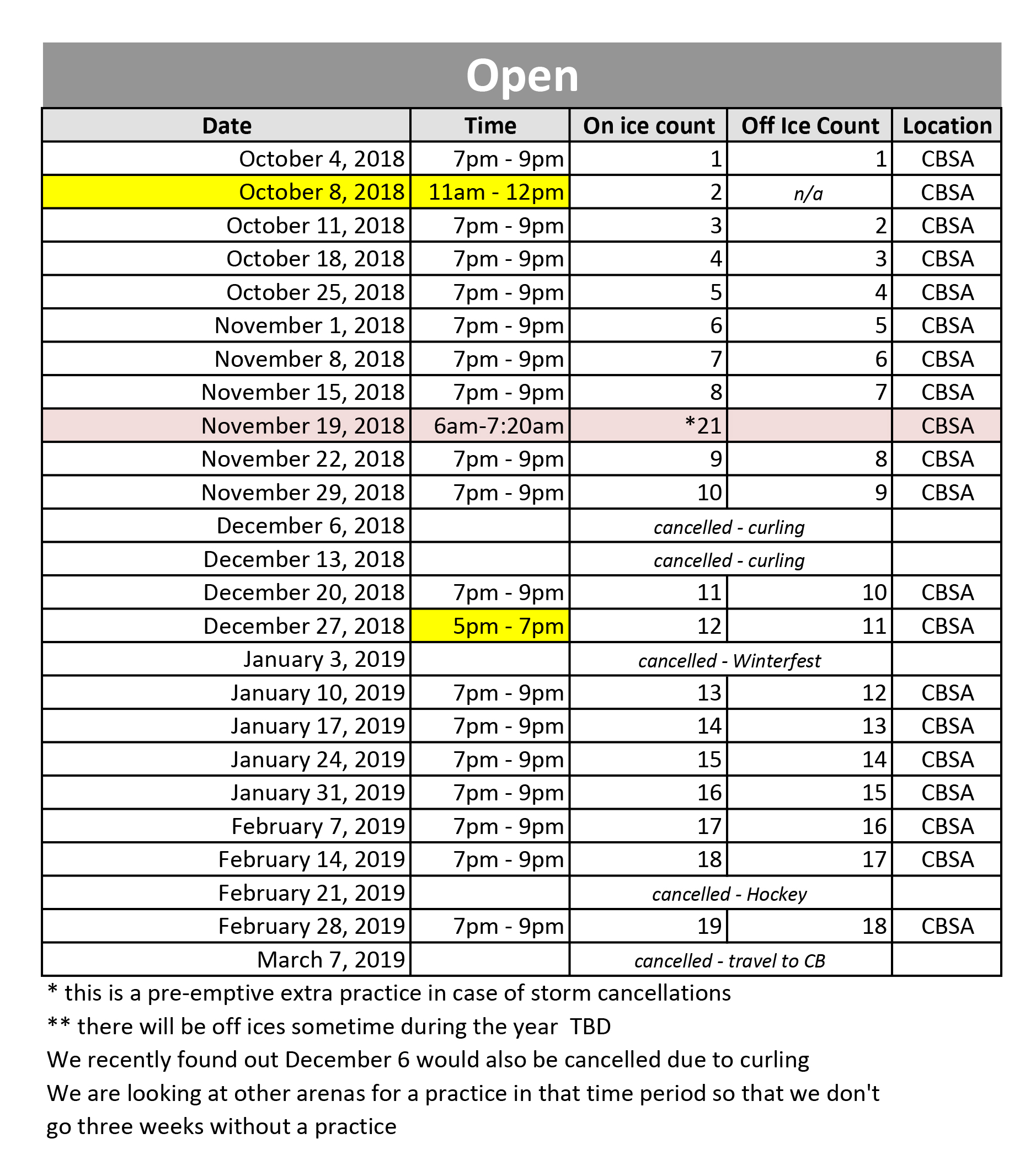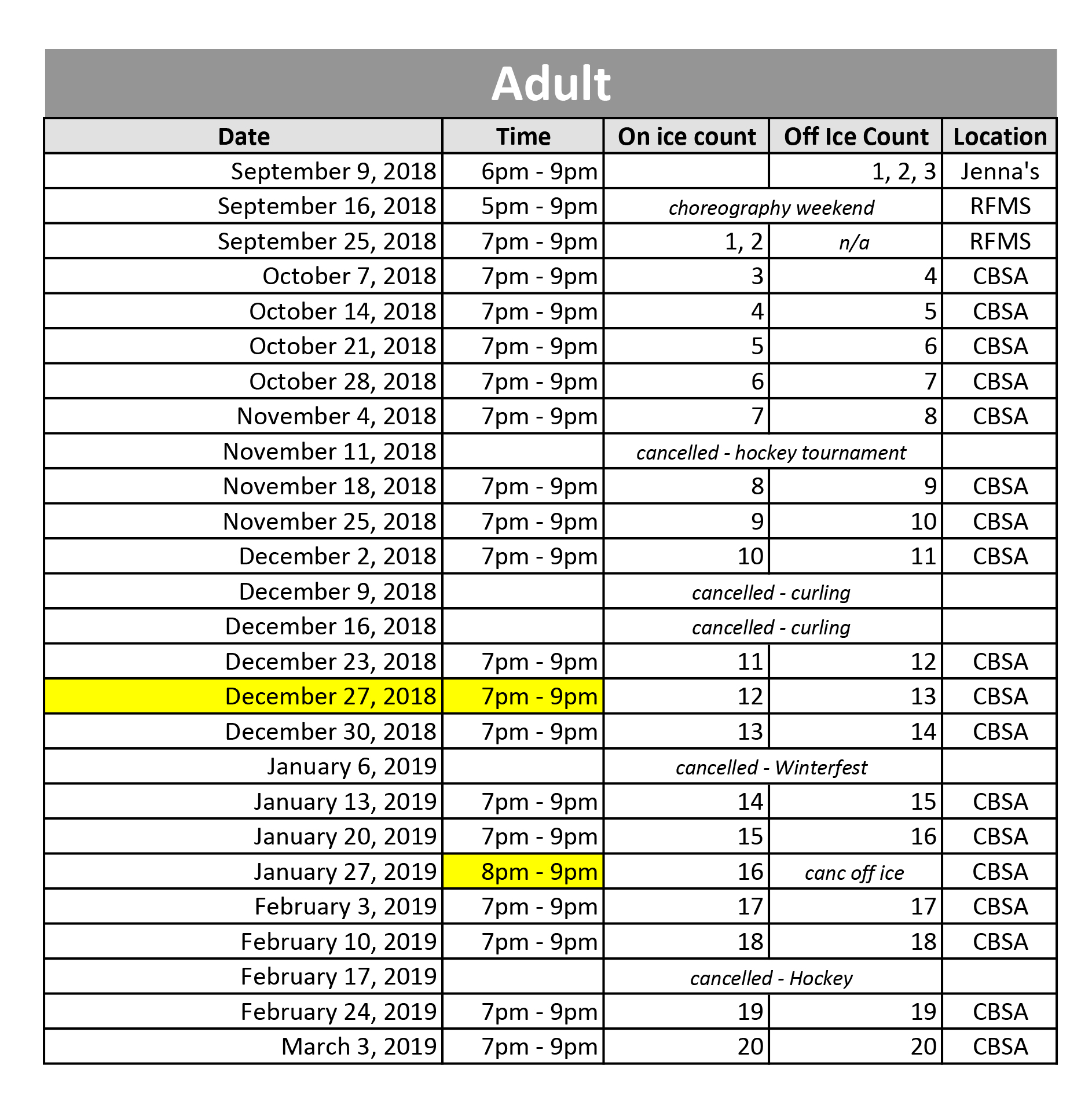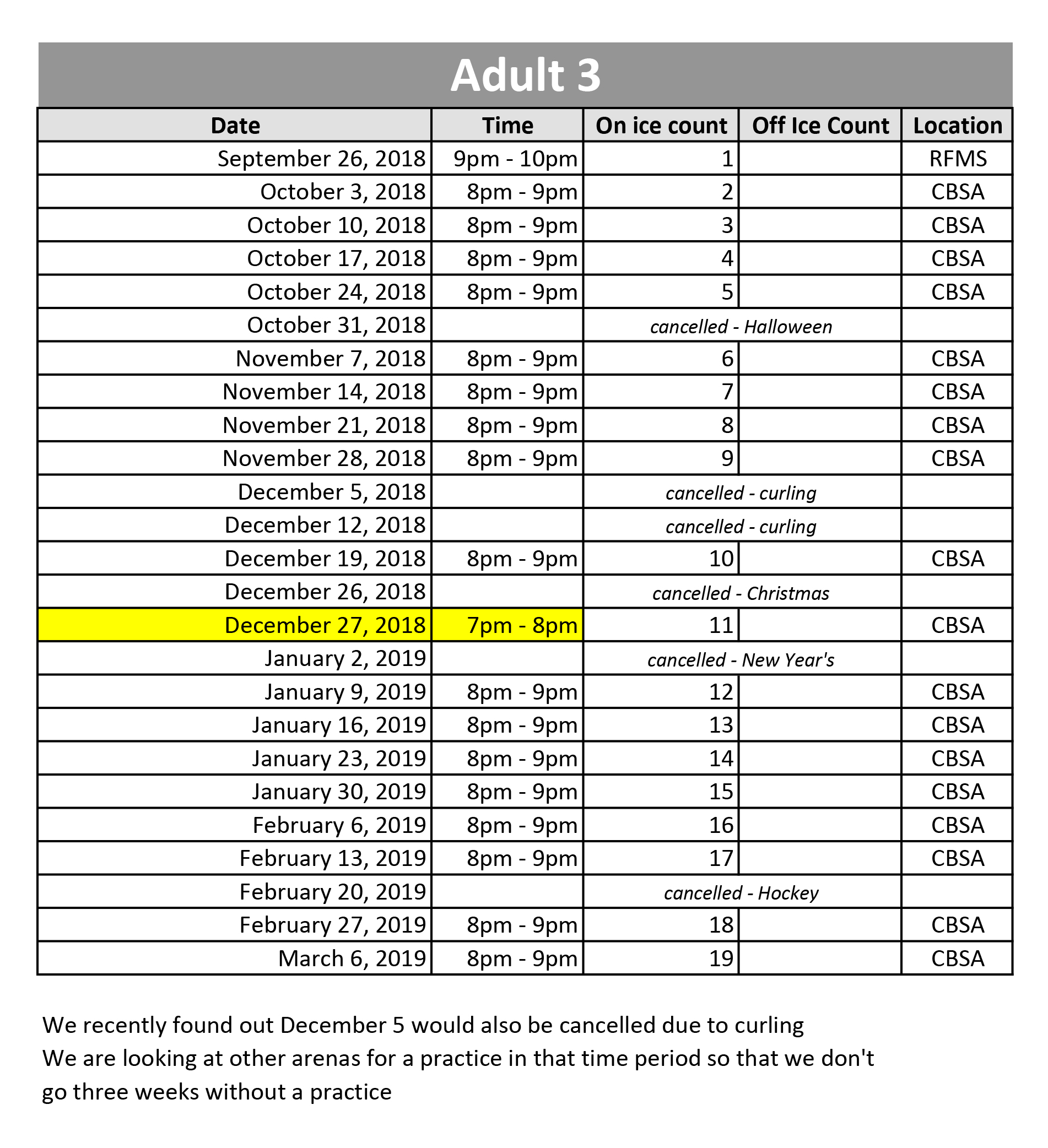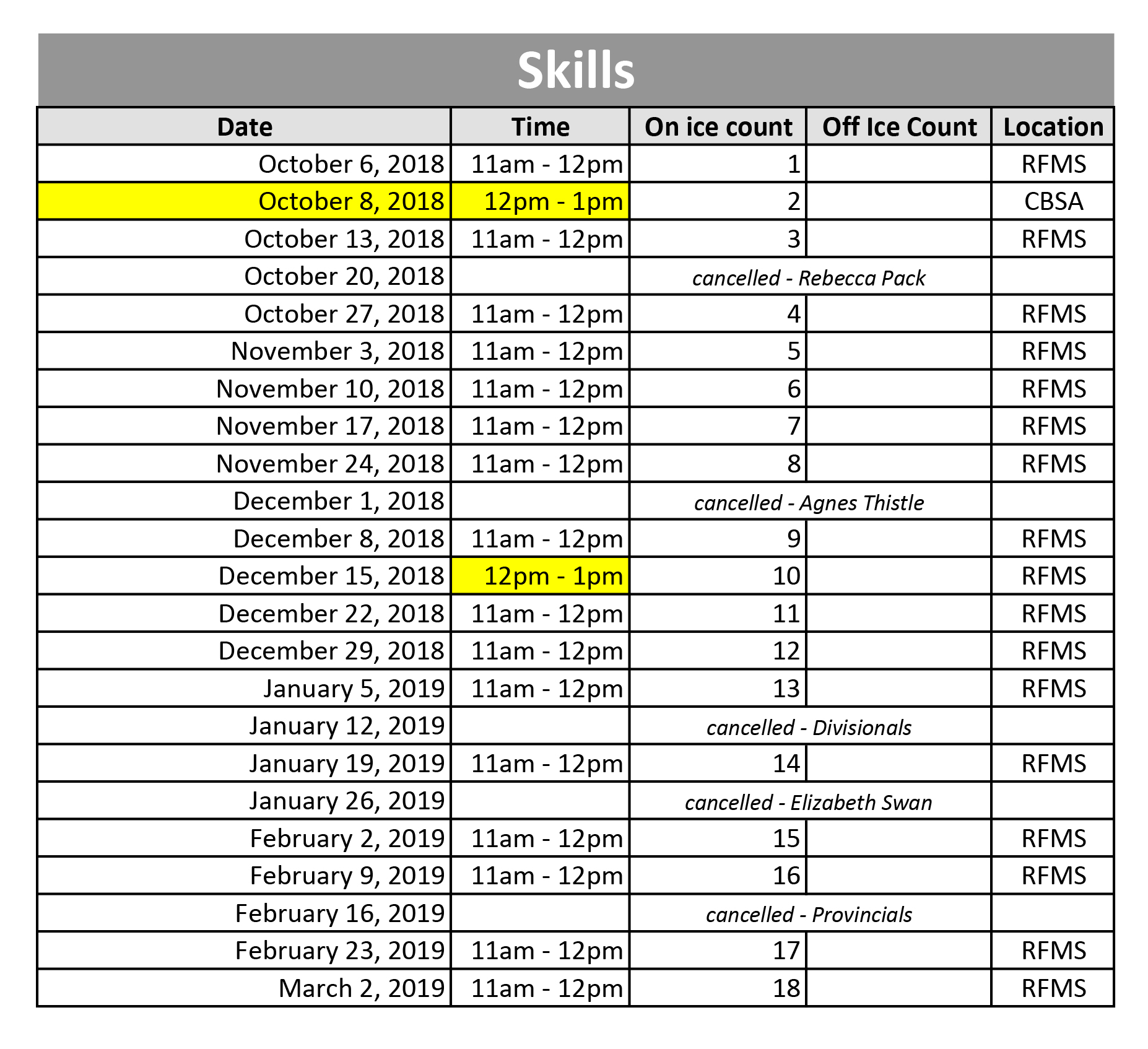 Variations in the Calendar
Not all sessions offered will run a full 10/22* weeks consecutively. This is due to ice scheduling availability. Sometimes we may need to skip a week to accommodate other events taking place on the ice surfaces. These breaks in the session are accounted for prior to the scheduling of the skating season's calendar. We ensure that the 10/22* week complement is offered in full by extending the season in those circumstances.
When unexpected changes to the schedule occur (i.e. weather or arena closures), we will post those on our website and facebook page as we become aware. Cancelled sessions due to weather will be made up at the end of each program, but not necessarily on the day that your child would normally skate - it will depend on ice time availability.
* The number of weeks your session runs (whether 10 or 22 weeks), can be verified by checking your individual programs schedule.
---
Program Description
For further information on the programs that the CBS Skating Club offers, please refer to our Learn to Skate & Figure Skating program pages.