Team Genesis
Our mission is to provide all skaters the opportunity to participate in synchronized skating (synchro) in a safe, positive, and respectful environment with a family mentality and a focus on the growth and development of the skater.
Synchronized skating, or "synchro" is a specialized discipline of skating involving groups of eight or more skaters performing various group formations and maneuvers. The objective is for the team to perform as one unit executing circles, blocks, lines, wheels and intersections in unison to the music, while demonstrating quality edges, power and flow. Skate Canada's SynchroSkate program includes a number of Synchronized Skating categories which accommodate skaters at any age and skill level.
In Canada there is one event stream of Synchronized Skating and teams may register for the season in the following levels:
Beginner I, Beginner II, Elementary, Pre-Juvenile, Juvenile, Pre-Novice, Novice, Intermediate, Open, Junior, Senior, Adult I, Adult II, Adult III
Specific technical requirements have been determined for each level based on skill development and age restrictions. There are no test prerequisites to participate on any level of Synchro team. Team GENESIS coaches will decide which team levels to field each year based on the number of skaters and skill assessments done during team tryouts.
Tryout Process
1. Teams and team composition
1.1. The teams fielded in each year are solely at the discretion of the synchro coaching staff
1.1.1. The decision of which teams to field will be made with the interest of the program as a whole in mind, and with the GENESIS philosophy and values as a guideline
1.1.2. Teams must adhere to Skate Canada Requirements for age and number of skaters on a team
1.2. The composition of each team is solely at the discretion of the synchro coaching staff
1.2.1. Teams will be filled from the top down, with the GENESIS philosophies and values guiding the decisions
1.3. Skate to Standard teams (Beginner 1, Beginner 2 and Elementary) will receive 18 sessions per year with registration. All other teams will receive 20 sessions per year.
1.4. Alternates
1.4.1. Alternates do not have a permanent spot in the line. They must know the program in its entirety to fill in or step into a spot when another skaters is sick, injured or not performing up to the standards set by the coach
1.5. Tryouts
1.5.1. Tryouts will be held in April every year for most teams. Adult 3 will have their tryouts in September
1.5.2. Skaters are guaranteed the highest team position they held in the previous year, provided their performance and attendance were not an issue
1.5.3. Skaters are not guaranteed to double team if they double teamed last year
1.5.4. Skaters will be offered the highest team(s) for which they are currently and fully capable of skating.
1.5.4.1. Stretch challenges will be offered to suitable skaters if space permits, see further rules below in Section 1.6.7
1.6. Double Teaming
1.6.1. Double teaming is important to the growth and development of skaters
1.6.2. There will be no double teaming between Beginner 1 and Beginner 2 teams
1.6.2.1. All other skaters will have the possibility to double team should they wish and should skill level and space permit
1.6.3. Skaters will indicate if they wish to be considered for double teaming on the tryout form
1.6.4. Skaters who double teamed in the previous year are not guaranteed to double team the next year, but may, if space exists
1.6.5. Coaches will attempt to restrict the number of double teamers on any given pair of teams to 4.
1.6.5.1. If this isn't in the best interest of the skaters, and coaches wish to have more than 4 double teamers in a team pairing, the situation must be presented to the Synchro Coordinator and approved before positions are offered.
1.6.6. Skaters who are offered two teams with no conditions will be allowed to skate on either team should they subsequently decide to skate one team only
1.6.7. Skaters who are given a stretch challenge by skating up a level for their second team must keep their position on their lower team in order to keep their position on the higher team
1.6.7.1. This will be clearly explained to them prior to accepting their second team
2. Acceptance of a position and payment of deposit after tryouts
2.1. Positions are to be offered and accepted in good faith
2.2. Skaters will be given a timeframe with their offer letter in which they must accept their position(s) in writing and pay the deposit
2.3. Deposits are $100 per team and non-refundable
2.4. The deposit will be applied to the registration fees in the fall
---

Team Members
Skaters
Skaters (and their parents) will be required to sign a contract if you decide to become a member of a synchro team. Please read this carefully, as the team requires a high level of commitment in order to run effective practices. The contract ensures that you are committed to the team for the synchro skating season.

What are the responsibilities of team members?

• Carefully read, understand and sign the team contract for the upcoming skating season
• Full committment for the synchro skating season
• Adhere to all club rules and policies and all Skate Canada rules and policies
• Abide by Skate Canada's Club Code of Ethics
Team Coach
What are the responsibilities of team coach?
• To oversee and make decision regarding all on-ice operations
• Possess the current level of certification for the team from the National Coaching Certification program (NCCP)
• To have knowledge of the Skate Canada technical requirements and applicable ISU communications
• Selection of team members
• Selection of music
• Selections of competition dresses
• Adhere to all club rules and policies and all Skate Canada rules and policies
• Abide by Skate Canada's Coaches Code of Ethics
• It is important that the coach does not meet alone with any athlete or parent. An assistant coach, team manager or other trusted person should always be present. This individual should not be the parent of another team member.
Team Managers
Each team will require 2 team managers. Team manager positions are a one year commitment. Team managers will be decided on at the beginning of each synchro season. Please contact the Synchro Co-ordinator if you are interested in this position.
What are the responsibilities of the team manager?
• Manage the finances of the team
• Collect fees and payments
• Organize any fundraisers (which require approval by the board)
• Create and maintain up-to date team roster with email and phone list
• Budget all revenue and expenses ie. Travel, costumes, fundraising
• Provide a detailed statement to each skater of their account
• Distribute all information regarding competitions to team members/parents
• Distribute all information from the coach to team members/parents
• Submit to the Synchronized Skating Coordinator all required competition registration forms before the set deadline
• Help arrange (with the Synchronized Skating Coordinator and club executive) travel arrangements for competitions
• Consult with the club's Synchronized Skating Coordinator any issues that may arise with their team
• Help coordinate chaperones and other volunteers
• Help complete room assignments when teams are traveling
• Any other duties as assigned by the coach
• Abide by Skate Canada's Club Code of EthicsIt is important that the team manager does not meet alone with any athlete or parent. The coach, or other trusted person should always be present. This individual should not be the parent of another team member.
Synchro Coordinator
The Synchronized Skating Coordinator is mainly responsible for the activities of all club Synchronized skating teams. This coordinator is elected every odd year by the membership at the CBS Skating Club's annual general meeting.
What are the responsibilities of the team manager?
• Chair the club's Synchronized Skating Committee and its membership may consist of the Synchronized Skating team managers who are responsible for individual team management and the teams synchronized skating coaches.
• The Synchronized Skating Committee will help co-ordinate club team try-outs, if any, in consultation with the team coaches
• Responsible for reporting to the club's Board of Directors during monthly meetings any necessary issues involving synchronized skating.
• Assist Team Manager with all aspects of Team management
• Register teams in competitions and make all travel and accommodation arrangements with the executive.
• Abide by Skate Canada's Club Code of Ethics
• It is important that the team manager does not meet alone with any athlete or parent. The coach, or other trusted person should always be present. This individual should not be the parent of another team member.
---
Clothing
All members of the team will be required to purchase a dress/costume ($100-$350) competition tights ($25)and a synchro team jacket ($50-100). The jackets will be the same as previous years, therefore if you have one that fits, no need to purchase a new one. Also if you have one that is too small, please consider selling it to a younger team member. Our supplier has told us that they are able to remove the name of the skater and embroider over it with a new name for a small fee.
---
Fundraising
Due to possible travel required in the skating year, several fundraisers are recommended to offset the cost of the travel expenses (as skaters are responsible for all travel costs). All fundraising ideas should be brought to your team manager, who will speak with the Synchro Coordinator, who will bring all ideas to the Fundraising Coordinator. All fundraising must be approved by the executive and overseen by the club Fundraising Coordinator.
---
Competitions
Provincial Competitions
The CBS skating club typically registers for the SCNL Synchronized Skating Provincials usually held in March and the Elizabeth Swan Memorial Competition at the end of January/beginning of February. All teams will be required to travel to this competition (location varies throughout the province year-to-year). The teams will all be assigned a practice time and a competition time at the competition stadium. Traditionally the practice time is Friday morning of the competition weekend. This means if the competition is out-of-town that the team may need to travel to the location on the Thursday evening.
Atlantic Synchronized Skating Championships
The Regional Synchronized Skating Championships are held annually in five regions across the country. Each Region is made up of Sections specific to their geographical location. The Atlantic Region includes the New Brunswick, Nova Scotia, Prince Edward Island and Newfoundland and Labrador Sections. There is no qualification process to enter the Atlantic Synchronized Skating event, however, a qualification round may be held if the number of entries warrants it. Atlantics are held in late January to early February of each year.
The Regional events provide a developmental and competitive experience for synchronized skating teams at all levels. The final result in each Region shall determine the teams eligible to enter the equivalent National qualifying competition at the Novice, Intermediate, Open, Junior and Senior levels.
Competiton Fees/Coaching Fees
As with all skating competitions, there is a fee to enter. With synchro, the fee is for a team and will be divided based on the number of skaters on the team, therefore your fee may be different than another skater on a different team. Fees also change based on the category entered due to extra ice time and skating times. Coaches also charge a fee at competitions (this is with any competition). If travel is required then the skaters are responsible for paying their travel costs (gas), accommodations and food expenses. This will also be split per skater.
---
Travel & Accommodations


Genesis Synchro Travel Policies
Board Approved Augsut 6th, 2018 & Edited October 2, 2018
All Skaters must travel with the team to all competitions in which the team participates, unless permission otherwise has been given in writing by the coach before the season begins.
When traveling as a team, skaters are required to abide by any and all rules set by the coaches, Synchro co-ordinator, Managers and chaperones. Parents may not override any of these rules.
Skaters MUST stay in hotel rooms assigned by the club/section at away competitions.

Sleeping arrangements
Skaters 11 and under (as of July 1st preceding the skating season) will have a 1:1 Ratio (Skater to Parent) and share a hotel room with one other skater and one parent.
Skaters 12-14 years AND Skating on Elementary team and Higher (as of July 1st preceding the skating Season) will be assigned one chaperone per 8 skaters. These 8 Skaters will be split into 2 Hotel Rooms of 4 skaters each, with the Chaperone in a separate Room either attached to, next door or across the hall.
Families with more than one skater 11 and under will be entitled to a family room.
Skaters 11 years and under or any skater on a Beginner team who is 12-14 years old can have the "option" with written permission from the parent of being treated as a 12- 14 skater as noted above. This will be on a first come first serve basis and depends on room availability. As well this will require the parent to sign any necessary waivers, permission slips etc to give the chaperone full responsibility of the skater.
Skaters 12-14 years who have a medical condition and requires a 1:1 ratio with Skater/Parent will be given permission on an individual basis.
Skaters 15 years and older will have a ratio of 10:1 (Skater to Chaperone)
No other family members are permitted to stay in the club/section hotel room allotment
Parents are not permitted to call the hotel personally to book a room in the block of rooms that are reserved for the CBS Skating Club or Skate NL. Anyone who does so will have their rooms cancelled without notice.
** All Requests to switch from a 1:1 ratio to a 8:1 ratio may only be accommodated if space exists.
Bus arrangements-on the Island
A bus will be provided when necessary for travel to competitions. Travel on the bus is not mandatory, but strongly encouraged, due to the number of skaters, and lack of parking at arenas and hotels.
Skaters 9 and under require a parent to accompany them on the bus
Skaters 10 year plus will have a chaperone ratio 10:1
The Club will sell extra seats to other parents and family members if extra seats are available

Off Island Travel
Bus is mandatory for all skaters while travelling off the island.
Flight shall be arranged by the Team and all skaters shall travel together.
Skaters 9 and under will require 1:1 ratio on flights and buses.
Skaters 10-11 years old will have a 1:1 ratio on a flight and 10:1 on a bus.
Skaters 12 years plus will have a 10:1 ratio on flights and bus.
We will strongly encourage skaters to sit together on flights and buses as a team.
Exceptional Circumstances may be considered by the Coaches/managers with boards approval prior to competition ( ie: Skater age 9-12 to Travel off the Island without a parent)
Chaperones Responsibilities ( shall include but not limited to)
Chaperones do not have the same responsibility as a Team Manager.
Responsible for skaters well-being when travelling
Responsible for helping with checking in, luggage, finding seats on planes for out of Province travel
Doing Head Counts
Making sure your assigned skaters eat.
Provide the CBS Skating Club with a Volunteer Form and a Code of Conduct Certificate
Selection of Chaperones where the ratio changes (eg: from Hotel to bus) will be at the discretion of the coaches and managers. For example an 11 year old is 1:1 in the hotel but 1:10 for bus. A parent may be a chaperone in the hotel, but not required on the bus. If space is available parents are of course welcome on the bus. The priority will be on getting the skaters and coaches where they need to go.
Hotel Responsibilities
Making sure curfew and wake up times are adhered to.
Dropping skaters to the Manager/Coaches at the assigned time for Hair/Make up/ Team Times etc.
Collecting the Skaters at the appropriate times to get them to the bus, and making sure each skater has their belongings for the rink.
Rink Responsibilities
Making sure the skaters have eaten their meals provided by the Team/ Managers, or making sure they have purchased or eaten food
Non Skating Outings
Full Responsibility of your assigned skaters at all times.
Chaperones are NOT permitted to:
Attend any team events the coach has determined to be "Team Only" (Off Ice Sessions, warm up, dressing room, team building activities) Managers are required at these events and chaperones will be requested if the Coach and Manager deem necessary.
Chaperones are not permitted to remove skaters from the managers during the times listed for any reason, except in an emergency, where likely the manager would request assistance.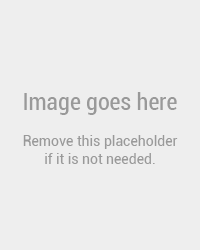 A Second Announcement
This area is also highlighted to bring attention to special announcements