CANSKATE REGISTRATION FOR THE WINTER SEASON - Closed
All of our CanSkate sessions are now full. Regular season registration for 2019-2020 will open in August.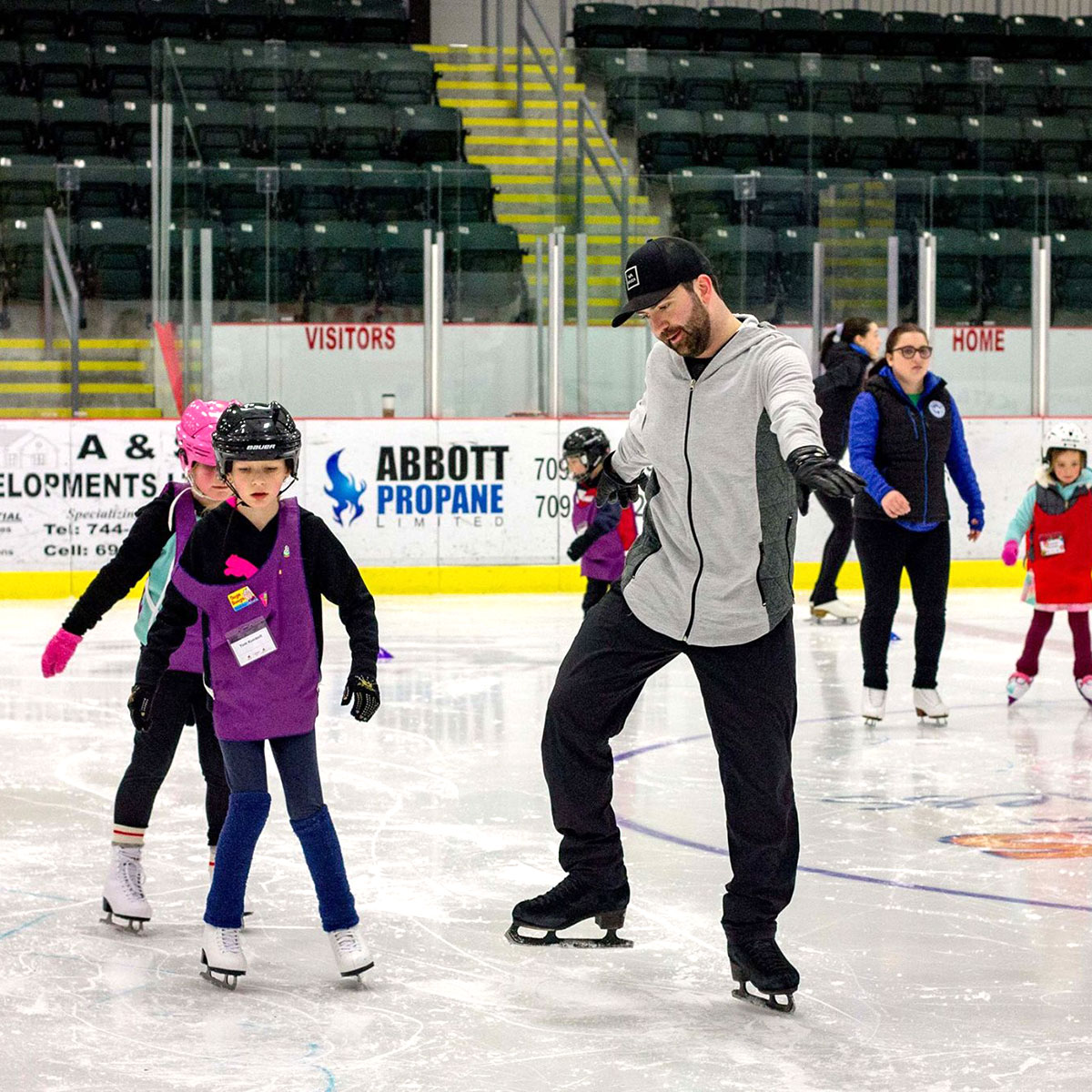 CanSkate
This national program offers awards, great tools for coaches and most importantly a tested and proven curriculum and delivery methods that guarantee skater success in developing stronger basic skills and developing them faster. Our program also includes specific skills that pertain to hockey, ringette, speed skating and figure skating. The result is a dynamic new program that prepares all skaters for virtually every ice sport. This program is designed for beginners and is open to everyone age 3 and up. The focus is on fun, participation and basic skill development. Skaters are awarded Badges & ribbons for basic skills.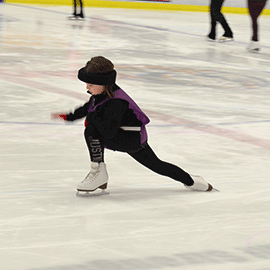 Academy CanSkate
This program is designed for skaters eager to move into the figure skating programs. Skaters must be identified from our CanSkate program by coaches as having an aptitude for and interest in skating. An evaluation session will be set up prior to registration. Skaters in this program skate two sessions per week (One Academy session and one Accelerated CanSkate session of their choice). The focus of the Academy session will be figure skating elements and has a lower ratio than our regular CanSkate sessions. Stages 2-6. Badges & ribbons for basic skills.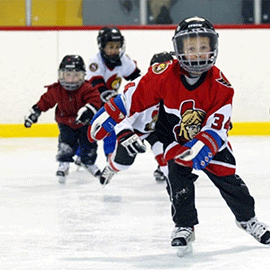 CanPowerSkate
This is an action-packed, high-energy instructional skating program geared towards hockey and ringette skaters that focuses on balance, power, agility, speed and endurance. *Unfortunately, we will not be offering the CanPowerSkate program in the 2018/19 season due to unavailability of both sufficient ice-time and coaches. However, we look forward to growing this program in the future years. If you or someone you know is interested in joining our CanPowerSkate coaching team and have experience in hockey/ringette/skating, please contact our office by email at cbsskatingclub@hotmail.ca.
Equipment Guide
How to select and care for your skates and equipment.