New & Improved Email Addresses
The CBS Skating Club has recently updated the email addresses for our club including our Executive Team and general enquiries. This will help streamline your enquries to the correct person quickly. Please check out the "Executive" and "Technical Directors" page in the "Our Team" section for a full listing. Meanwhile, here are some frequently used ones for your reference:
General Enquiries and Core Executive: info@CBSskatingclub.com
Coaching: coaching@CBSskatingclub.com
STARSkate program: starskate@CBSskatingclub.com
CanSkate program: canskate@CBSskatingclub.com
Our hotmail account is still active - so please don't worry if you have sent an email to this address recently, we are still receiving these messages.
Congratulations
to our 2014/15 Award Recipients.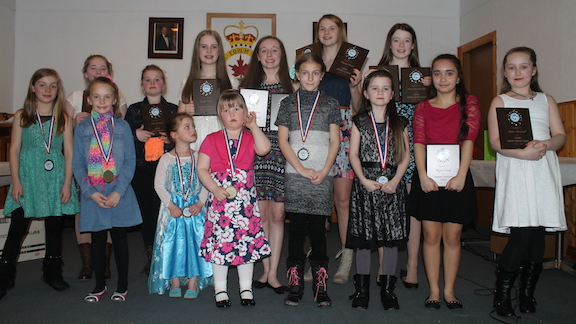 Check out all Our Champions under our new Our Team section.
Registration is Now Open!
Please check out our Master Schedule listing all sessions being offered. For a listing of all program descriptions, please refer to the Learn to Skate & Figure Skating sections of our website.
* * * * * *
Registration begins Wednesday, August 19 - 6:00 p.m.
Registration ends Friday, September 18 - 12:00 noon
* * * * * *
Sessions commence the week of September 28th.
Sessions conclude the week ending December 18th.
* * * * * *
All registrations will occur online.
Credit Card, Visa Debit, cash & cheque payment options are available.
Updated program specific "How to Register" instructions can be found under our program sections:
CanSkate
STARSkate
CompetitiveSkate
* * * * * *
In-person assistance with our online registration process will be available on:
August 19 from 7:30 p.m. - 9:00 p.m.
August 24 from 6:00 p.m. - 8:00 p.m.
in the CBS Skating Club's office at the Robert French Memorial Stadium.
* * * * * *
Paying by cash or cheque?
Payment drop off times are during in-person assistance on Aug 19th and 24th.
No mail-in payments will be accepted. If payment is not received during one of the above two sessions, the applicable registration will be cancelled as of August 24 at 10:00 p.m. to open up spaces for waitlists and future registrations.
---
Under Construction...
Some of our pages are still under construction but we are working hard to get you this information as soon as possible.
If you have any suggestions, concerns or would like to submit photos /videos - we would love to hear from you! Contact the website coordinator at CBSSCwebmaster@gmail.com.
Have you checked out the new

Learn to Skate programs

that the CBS Skating Club is offering?

A new arena will bring new and exciting programs to the club starting this Winter Session.
Stay tuned for more information and scheduling!